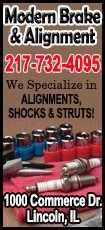 "We're thrilled to have advanced to the next level of the competition," says Elaine Aue, Owner/Operator of Culver's of Lincoln. "Our team members are committed to delivering the very best to our guests and this simply validates what we try to do every day."

The evaluation of restaurants and team members comes from the Culver's support team and utilizing elements of our guest feedback program.
The competition includes prize money with $50,000 going to the first place restaurant. The three runner-up restaurants will receive $10,000 each. Later in the year the top four restaurants will move on as the National Finalists and compete for the National Championship. The winners will be announced at Culver's annual convention in February 2015.
[Text received; ELAINE AUE, CULVERS OF LINCOLN]
About Culver's
For over 30 years, Culver's guests have been treated to cooked-to-order food made with farm-fresh ingredients, served with a smile. The ever-expanding franchise system now numbers more than 500 family-owned and operated restaurants in 22 states. The restaurants' nationally-recognized customer service is based on small-town, Midwestern values, genuine friendliness and an unwavering commitment to quality. Signature items include the award-winning ButterBurger®, made from fresh, never frozen, beef, and Fresh Frozen Custard, including the famous Flavor of the Day program.