The Illinois Office of The State Fire Marshal reminds
college students to make fire safety a priority
Send a link to a friend Share
[September 20, 2014] SPRINGFIELD – As thousands of college students head off to college, the Illinois Office of the State Fire Marshal (OSFM) joins a national effort to raise fire safety awareness among college students who will live in campus dormitories or off campus housing.
Governor Pat Quinn has proclaimed September as the Campus Fire Safety Month in Illinois in an effort to educate college students on the importance of having smoke alarms and carbon monoxide detectors in every campus housing facility. The Governor also wants to encourage schools and municipalities to provide educational programs on the dangers and prevention of
fires.

"Students need to realize that fires do happen in
campus housing; therefore they should take a
proactive role in getting familiar with their housing
units and take steps to protect themselves from any fire tragedy", said State Fire Marshal Larry
Matkaitis. "Something as basic as looking up for
smoke alarms and other fire safety features in their
dorms or off campus housing can make a difference between life and death".

According to the Off-Campus Fire and Life Safety
Alliance, August and September are considered the worse time of the year for fatal campus related
housing fires in U.S. Last year in Illinois, there
were 110 reported fires in dormitories and
Sorority/Fraternity housing.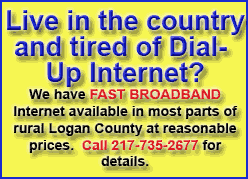 The most current report from the National Fire
Protection Association (NFPA) shows that between 2007 and 2011, fire departments across the nation reported an estimated average of 3,810 structure fires in dorms, fraternities, sororities and barracks.

OSFM recommends the following safety tips:
Look for housing with adequate and appropriately placed sprinklers when choosing a dorm or off-campus housing.
• Make sure your dormitory or apartment has smoke alarms inside each bedroom, outside every sleeping area and on each level.

Test all smoke alarms at least monthly.

Never remove batteries or disable the alarm.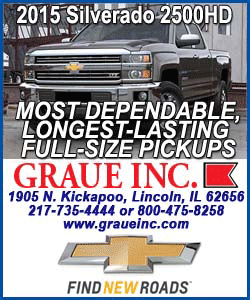 Learn your building's evacuation plan and practice all drills as if they were the real thing.

If you live off campus, have a fire escape plan with two ways out of every room.

When the smoke alarm or fire alarm sounds, get out of the building quickly and stay out.

During a power outage, use a flashlight, not a candle

Cook only where it is permitted and stay in the kitchen when cooking.

Cook only when you are alert, not sleepy or drowsy from medicine or alcohol.

Check with your local fire department for any restrictions before using a barbeque grill, fire pit, or chimney.

Check your school's rules before using electrical appliances in your room.

Use a surge protector for your computer and plug the protector directly into an outlet. Never overload surge protectors.

Never leave a lit candle unattended.
For additional information on fire safety please
visit OSFM website at: www.sfm.illinois.gov
[FROM THE OFFICE OF THE STATE FIRE MARSHAL, STATE OF ILLINOIS]