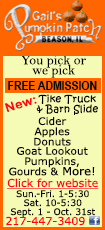 The play will have a four-show run over two weekends, with 2 p.m. matinees on September 20, 21, 27 and 28. It will be staged at Creekside, Lincoln College's Outdoor Center for Environmental Education located north of Lincoln. Patrons are encouraged to bring lawn chairs, blankets, and picnics if they like. In case of inclement weather, the production will be moved to the Meyer Theater in the Johnston Center for the Performing Arts on the Lincoln campus. General admission will be charged; limited shuttle service from Lincoln College to Creekside will be available for the Sept. 27 and 28 performances. Call the Lincoln College box office at 217-735-7280 to reserve tickets or for more information.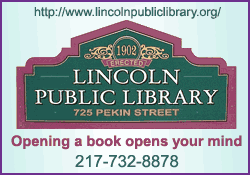 "The backdrop of Creekside lends itself beautifully to this particular piece, as most of it takes place in the forest or wilderness where magic and mystery abounds. The openness reminds us of our place as humans, and just how powerful the forces of nature truly are, as embodied in this show by Oberon and Titania, the king and queen of the fairies," said Kenneth Kendall, Lincoln College's lead faculty for theater and director of "A Midsummer Night's Dream." Theater major Alexa Maxey is co-directing the show as part of her Senior Project.

The roles of Oberon and Titania, as well as Theseus and Hippoolyta, will be played by freshman theater major Charles Irby from Peoria and Lincoln College theater veteran Lauren Stanfield from Lincoln. The rest of the cast is a blend of familiar faces and new talent, including Kendall Katz, Tegan Follis, India Stoddard (all from Lincoln), Isaiah Denton (Plano), Brett Vandy Nelson (Island Lake), Ryan Huggins (Oak Park), Lauren Jones (Cerro Gordo), Geoff Lindlow (Marengo), AJ Cook (Port Byron), Chris Bass (Peoria), Angelique Tally (Chicago) and Elise Cordes (La Grange).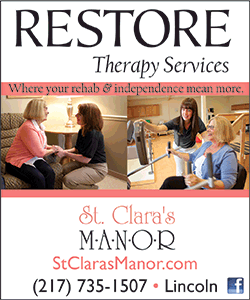 "This production is audience interactive, so expect the actors will be getting up close and personal, faeries will rush by your hair, and lovers will recite poetry just inches from your face. At the end of the day, this play is a joyful romp through love, magic, and mischief that our students have thoroughly enjoyed producing and we hope our audiences will thoroughly enjoy watching," said Kendall.

Directions to Creekside from the Lincoln College campus: take Nicholson Rd north to Lincoln Parkway. Cross Lincoln Parkway and continue on Nicholson Rd / 1250th Ave 3.1 miles (passing over I-55, past the Epperson subdivision, and over Kickapoo Creek). Turn left on 2000th St (the second left after Kickapoo Creek) and travel about half a mile. Turn right onto the gravel road marked Small-Edwards Trace that leads to Creekside.
[Text received; TRACY BERGIN, LINCOLN COLLEGE]