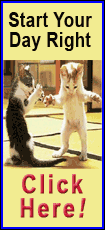 Two hour sessions will be held for six weeks, from 10 a.m. to 12 p.m. Wednesdays at the Oasis, beginning October 1st through November 5th. A $30 donation per couple is requested.
Sign-up at the Oasis Senior Center front reception desk or call 217-732-6132.

Those who participate are asked to wear casual clothing and comfortable shoes with a hard sole, not tennis shoes.
[Text received; DONNA SMEDLEY, OASIS SENIOR CENTER]