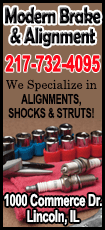 Y Summer Day Camp provides a variety of opportunities each week through August 29 for your child to experience a fun-filled summer! Kids make new friends and learn from qualified and high-energy counselors! Kids take weekly fieldtrips to out-of-town water parks, participate in a summer reading program, enjoy water play days during camp, exercise, play games and do activities with the new friends they make at camp. Kids work as a team while learning and playing, and make fun memories during camp. Each day brings something fun and new! Camp is for kids entering K-6th grade. Camp is sponsored by CEFCU and Lincoln Rotary Club.
Y Swim lessons are under way for children 6 months – 12 years with two more sessions still available. Session B begins June 30th and Session C begins July 14th. Each session runs for two weeks. Swimmers will learn the basics of swimming and water safety for the younger groups and different swim strokes and techniques for the older groups. Private and Adult lessons are available upon request.
Y Art Camp - Flowers Full of Color!
Kids will enjoy hours of colorful flower-power fun, making fingertip flowers, colorful tissue paper flowers arranged in a vase that they draw, coffee filter flowers, handprint flowers, a
handprint sunshine, a straw blown painted masterpiece, Hippie flowers, peace signs, and more! Come and have some flower-power fun using neon colored paint! Art camp is from 9-11 am July 14-16 for kids entering K-3rd grade.
Y Fieldtrip Blasts gives children entering 2nd-6th grade an opportunity to go to various out of town locations for water park fun! A total of six fieldtrips throughout the summer are available. Children and Y staff are transported by contracted YMCA bus service and will have a "blast" the entire day. This is a separate program from our summer day camp.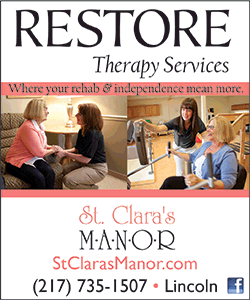 Y Golf Clinic is offered in late July for children K-8th grade. Each participant will learn key components of golf while having a fun time playing games and activities relating to the sport. These components include swing, stance, chipping, driving, etc. Children will also have a chance to receive personalized instruction on areas they need most.
Chad Burnham Flag Football is a youth program for children 4 years-6th grade that teaches football fundamentals without heavy contact. The program's focus is on teamwork in a positive and structured environment. Children will learn passing, catching, running with the football, etc. In addition, children will have the opportunity to develop leadership skills and build self-esteem. Sponsored by Joe Ryan, Country Financial.
Prairie 55 Bike Ride - Come join the fun on Saturday, August 23rd for the YMCA's annual bike event. For the avid cyclist the YMCA offers a 30 and 20 mile course which takes riders through Logan County attractions such as the windmills in Union, IL, and the covered bridge of Skunk Hollow. For the casual rider, the YMCA offers a 5 mile ride around various sites and sounds of the Lincoln Art and Balloon Festival. Rates are available for individuals and families. Sponsored by Bassi Contstruction and Fitness Balance.
Coming Soon to the Y! Adult Flag Football and Youth Scatterball/Kickball
[Text from file received from Lincoln Area YMCA]