Biologists conclude second year of IDNR Osprey Recovery Project
Ten Osprey chicks relocated to Illinois from Langley Air Force Base, Virginia
Send a link to a friend Share
[September 20, 2014] SPRINGFIELD, IL – Illinois Department of Natural Resources (IDNR) biologists are wrapping up the second summer of a long-term project to re-establish the osprey as a nesting species in the state. The osprey is listed as an Illinois state-endangered species, meaning it is at risk of disappearing as a breeding species. While the osprey often is seen during spring and fall migration, few remain in Illinois to nest. Birds from Joint Base Langley-Eustis in Virginia are brought to Illinois to be released at Anderson Lake in Fulton County and Lake Shelbyville in Moultrie County.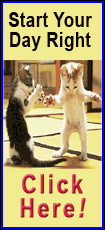 "The young birds are loyal to the place where they grow up and often return to nest," said IDNR Biologist Patrick McDonald. "Similar programs carried out in other states have been successful in boosting the number of nesting birds, and we hope to have the same result here in Illinois."

This was the second year of an eight-year project. Birds removed from nests near JBLE-Langley, where their local population is abundant and pose a threat to military aircraft in flight, are driven to Illinois. The birds are provided free of charge as part of an ongoing effort to promote wildlife conservation efforts while mitigating bird aircraft strike hazards at JBLE-Langley. Young birds receive a physical check-up at the Illinois Raptor Center in Decatur before they are placed in nest boxes for up to two weeks. While in the boxes, birds have a view of their surroundings. They are fed and monitored by students and field technicians from the University of Illinois Springfield under the direction of Dr. Tih-Fen Ting, Environmental Studies Dept.

The osprey is a fish-eating hawk that migrates south and winters from the southern United States to South America. Birds raised in Illinois will begin their fall migration soon. Two of the birds released this summer are equipped with satellite transmitters to allow their movements to be tracked.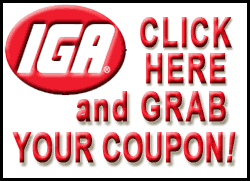 "We are justifiably proud of our endangered species recovery efforts, and also are grateful to the many partners that help us accomplish this important work," said IDNR Director Marc Miller.
"Our partners provide additional expertise and help us make the best use of funds entrusted to us to help bring back endangered species."

Partner agencies, organizations and businesses that contributed to the Osprey Recover Program are listed below.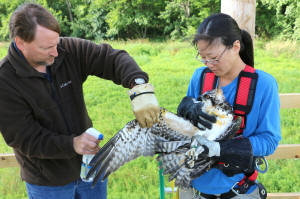 Illinois Department of Natural Resources biologist Patrick McDonald sprays a mist of water on the wings of a young osprey before release. The bird is being held by University of Illinois Springfield graduate student April Simnor.
Osprey Recovery Project Partners
Lake Shelbyville (Moultrie Co.):

U.S. Army Corps of Engineers (Shelbyville) – Lee Mitchell (Natural Resource Specialist) was involved with the site selection and assisted with the logistics of establishing the Illinois osprey hacking operations.

Shelby Electric Cooperative, Inc. (Shelbyville) – James Coleman (President/CEO), Terry Oldham (Operations Superintendent) and crew donated and installed new utility poles for the structure supports and installed nesting platforms.

International Brotherhood of Electrical Workers Local 146 (Decatur) – Shad Etchason (Business Manager/Financial Secretary), Ron Cummings (Assistant Business Manager), Josh Sapp (Membership Development Coordinator), Justin Stump, Rosie Thompson and Doug London assisted with the hacking tower construction.

Midstate Electrical Training Center (Decatur) – Jason Drake (Training Director) and 3rd year Apprentice Inside Wiremen, CJ Leming and Tyler Pieszchalski, were involved with the hacking box/tower construction.

Laborers Local 159 – Dustin White¬ assisted with the hacking tower construction.

Iron Workers Local 46 – Donated the use of a generator, slings and shackles for construction; Shane Austin assisted with the hacking tower construction.

Painters and Glazers District Council 58 – Allan Lauher painted the hack box walls.

Altorfer Rents (Decatur) – Jeff Doyle donated the use of a Caterpillar TL1255 Telehandler and waived the transportation cost.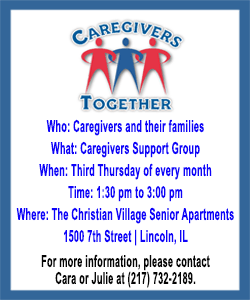 Springfield Electric Supply Company (Decatur) – Glen Schwass donated PVC conduit valued at $160.

Kaskaskia Biological Station (INHS – Sullivan) – Dr. David Wahl (Director), Matt Diana and staff provide fish for the osprey chicks, and freezer space.
Anderson Lake (Fulton Co.):
Spoon River Electric Cooperative (Canton) – Bill Dodds (President/CEO), Frank Romane (Manager of Operations) and crew donated and installed utility poles for the hack box supports and nesting platforms; also provided carriage bolts and other hardware for hack tower construction.

Illinois River Valley Conservation Group (Spring Bay) – Mitch Atherton and Joe Alig helped build the platform.

Exelon Generation/Dresdan Station (Grundy) – Michael Campbell (System Engineer) led the hack box construction effort and assisted with building/installing nesting platforms.

Illinois River Biological Station (INHS – Havana) – Dr. Andy Casper (Director), Levi Solomon and staff provide fish for the osprey chicks.

Therkildsen Field Station at Emiquon (UIS): provides free lodging to the osprey crew working at the Anderson Lake site.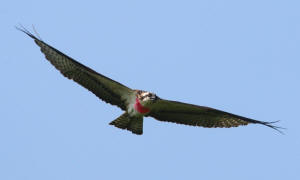 Other Partners:

Illinois Raptor Center: Jane Seitz (Executive Director) and Jacques Nuzzo (Program Director) provide medical examinations, hydrate and feed the osprey chicks in preparation for placement at the hack sites.

Millikin University: Dr. Travis Wilcoxen (Assistant Professor of Biology) conducted blood work on osprey chicks and assisted with medical examinations.
Illinois Natural History Survey (UIUC): Tara Beveroth (Avian Monitoring Coordinator and Researcher) attaches leg bands and color marks the osprey chicks.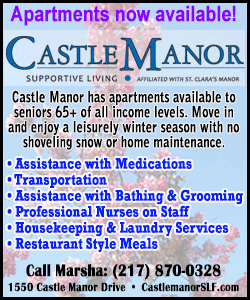 Association of Illinois Electric Cooperatives (Springfield): Steve Davis (Manager of Regulatory Compliance) coordinated the assistance from the Spoon River and Shelby Electric Cooperatives.

EnerStar Electric Cooperativ (Paris): Peter Kollinger (CEO) and Galen Satterfield (Warehouseman) donated extension ladders.

Joint Base Langley-Eustis, Virginia: Tom Olexa (Natural Resources Manager) coordinates and assists with collecting osprey chicks for Illinois recovery efforts; the osprey chicks are provided free of charge.

APHIS-USDA: Dr. Brian Washburn (Research Wildlife Biologist) assisted with tagging satellite transmitters.

Kurent Safety, Inc. (Decatur): Geoff Harbison (Vice-President) provided safety equipment at discounted prices.

R.P. Lumber Company (Decatur): provided construction materials at discounted prices.
[ILLINOIS DEPARTMENT OF NATURAL RESOURCES]