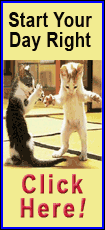 According to a report from the Illinois Department of Employment Security (IDES), employment for black and Hispanic males in the Prairie State is nearing all-time lows.

In a time when Illinois finds itself at the bottom of the list in job creation since the recession, the IDES reports that the employment rate for African-Americans has fallen 7.1 percent since 2007, more than any other racial group.

Bob Woodson is the founder and president of the Center for Neighborhood Enterprise, a non-profit inner-city development and activism organization. He says minorities may be disproportionately harmed by a poor economy for a variety of reasons.

Woodson cited heightened incarceration levels for black males compared to other demographics.

"One thing that may be keeping a large number of minorities from work is that many of them, especially in cities like Chicago, are coming from prison and the jobs they qualify for require occupational licensing," Woodson said. "And oftentimes former prisoners are restricted from obtaining those licenses."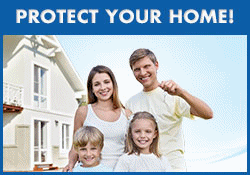 States and local governments should take steps to remove those restrictions and the stigma surrounding hiring ex-cons who have a limited skill set but may excel at certain labor jobs, he argued.

It's an especially difficult time for black males, who find themselves employed at a rate 10 percent lower than six years ago. The current employment rate for black males in the Land of Lincoln is lower than at any time in state history.

As a 2013 Pew Research study points out, high black unemployment is not just an Illinois problem, but a national one, as unemployment rates for minorities are consistently much higher than for white people.

Fewer than half of black adults are employed in Illinois.

Hispanic Illinoisans are struggling to find work as well, with an employment rate decline of 6.4 percent since 2008 and a decrease of more than eight percent for Hispanic males in that same time period.

Woodson also said education plays a major role in determining if one can expect to find employment later in life.

[to top of second column]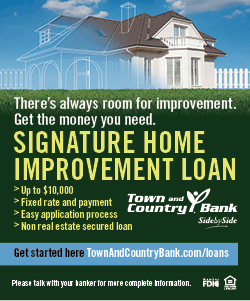 "Too many minorities in major cities don't graduate from high school," Woodson said. "Whether it's fear of violence from gangs keeping them from attending class, or a lack of parental involvement encouraging them to do their schoolwork and graduate, far too many black and Hispanic students slip through the cracks and aren't prepared for the real world when they need to find a job."
David Cooper is an economic analyst at the Economic Policy Institute, and says most of the disparity in minority unemployment comes from an applicant pool that boasts fewer impressive advantages.

"Many black and Hispanic applicants don't have degrees from the best colleges or prestigious previous work," Cooper said. "They may have gone to public school and community college and employers overlook them in favor of fancier resumes."

Cooper also said discriminatory hiring practices can be part of the problem.

"Employers may have biases towards those with less education or who have spent time behind bars," he said. "But that doesn't necessarily reveal the true character of a person. Many of these people just need a chance at a job to prove themselves."

Mark Denzler is the vice president and COO of the Illinois Manufacturers Association. He says a poorly operating economy is harmful to everyone, but especially those who really heavily on labor and manufacturing jobs.

"The state's harsh anti-business climate and vulnerable fiscal situation make businesses wary of expanding, and therefore hurt those workers who are most vulnerable to a struggling economy," Denzler said. "There are many workers who are willing, but need a stronger, growing economy to have the opportunity to provide for themselves and their families. Right now Illinois doesn't offer that."

While the effects of a stagnant economy is especially damaging to minorities, the picture isn't rosy for many Illinoisans of all creeds and colors, as the median household income in the state has fallen more than $6,500 since 2007.
[This article courtesy of Watchdog.]