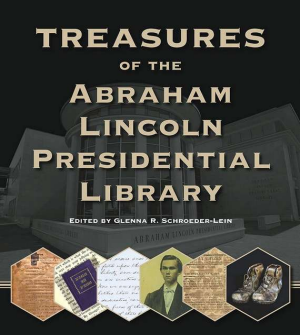 A map to hidden 'Treasures'
New book celebrates historic items at Lincoln Presidential Library; book-signing to be held Sept. 23
Send a link to a friend Share
[September 19, 2014] SPRINGFIELD – A letter from a lonely congressman named Abraham to his absent wife, Mary. The key, literally, to one of the biggest scandals in Illinois history. Medieval paperwork from the bishop of London. These and dozens of other historic items are celebrated in a new book, "Treasures of the Abraham Lincoln Presidential Library."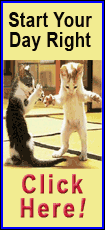 The book looks back at the 125-year history of the library, which began in 1889 as the Illinois State Historical Library.

Published by Southern Illinois University Press, "Treasures" is now on sale at the gift shop of the Lincoln Presidential Library and Museum. It also can be ordered at www.SIUpress.com and online sellers such as Amazon and Barnes & Noble.

A book-release party – with music, hors d'oeuvres and many of the book's contributors on hand to sign copies – will be held at the presidential library on Sept. 23 from 5 p.m. to 7 p.m. To reserve space, go to the "special event reservations" section at www.presidentlincoln.illinois.gov.

"Treasures" offers readers a taste of the library's vast collection. It includes dozens of photographs and short essays about items in the collection, which goes far beyond Abraham Lincoln.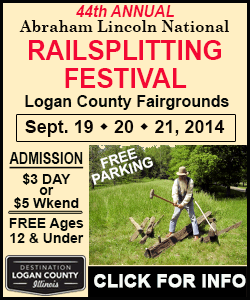 Library staff decided which treasures to highlight. "In many cases it was as difficult as choosing a favorite child because the Library has so many great things," writes the book's editor, Glenna R. Schroeder-Lein.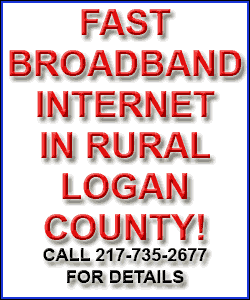 The items can be touching or surprising or simply amusing. Among them:
Lincoln's 1848 letter telling Mary how "exceedingly tasteless" his work in Washington has become without her at his side.

The key to room 546 of Springfield's St. Nicholas Hotel, where hundreds of thousands of dollars in cash was found after the death of the man staying there, Illinois Secretary of State Paul Powell.

A grant issued in 1274 by Johannes I, bishop of London. This is the oldest item in the library's collection.

A 1926 directory of African-Americans living in Sangamon County, with a section on their painful history in the area.

The 1875 jury verdict declaring Mary Lincoln legally insane.

The signature of Joseph Smith, founder of the Church of Jesus Christ of Latter-day Saints, on a document authorizing 1,500 copies of the Book of Mormon.
[Text received; CHRIS WILLS, ABRAHAM LINCOLN PRESIDENTIAL LIBRARY & MUSEUM]