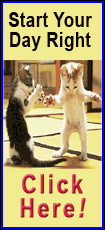 Reuters asked a cast of Wall Streets analysts, and the verdict is dealmaker and finance guru Safra Catz.

The question is on investors' minds after Ellison, 70, promoted both Catz and sales leader Mark Hurd to the CEO position on Thursday, while taking on the role of executive chairman and chief technology officer himself.

The move appears to be the first stage of Ellison's gradual withdrawal. But what if Ellison disappeared immediately?

Of 12 analysts who replied to an anonymous poll, five said Catz would likely run Oracle, while only one voted for Hurd, 57. Four said both would continue to run the company, one said neither, and one plumped for dark-horse internal candidate Thomas Kurian.

Oracle did not respond to a request for comment.

Votes in favor of Catz, the 52-year old former Wall Street banker who orchestrated Oracle's multibillion dollar acquisitions and has been Ellison's de facto deputy for the last few years, stressed her 15 years of experience at the company.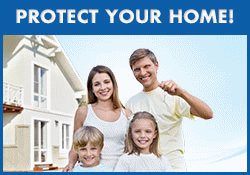 Hurd, who only joined Oracle in 2010 after leaving Hewlett-Packard <HPQ.N> under the cloud of a business ethics breach, has a larger public presence but is still seen as a newcomer.

"In a CEO cage match it's pretty even, but I give Safra extra credit for her years of service with the company," said Kim Forrest at Fort Pitt Capital. "She likely knows the lay of the land better."

Only one analyst said Hurd was the more likely to lead the company, chiefly because he is the one with experience of being the CEO of a large technology company.

One analyst said neither would likely be CEO, echoing sentiments that Ellison does not fully back either candidate to solely run the company he co-founded 37 years ago and built into a $40 billion-a-year giant.

[to top of second column]
"It's pretty clear that part of the board doesn't fully trust Mark Hurd and part of the board doesn't think she (Catz) has the technology depth," said Jeffrey Sonnenfeld, professor at the Yale School of Management, who was not part of the poll.

Most analysts think the co-CEO arrangement should work in the short term, but questions remain over how long it will last.

"I don't know the timing - it could be three, it could be five years - there may be one (CEO) down the road," said Gartner analyst Chad Eschinger. He would not be drawn on who that might be.

One figure not mentioned in Thursday's reshuffle was 47-year-old Kurian, Oracle's executive vice president in charge of product development, who reports directly to Ellison and has been seen as a rising power in the company.

"Perhaps he did not feel comfortable in the role as a front man, although he does do a solid job in his presentations," said Bill Kreher, an analyst at Edward Jones. "He's a few years younger (than Catz and Hurd), so perhaps his time will come."

(Additional reporting by Sarah McBride in San Francisco and Bill Rigby in Seattle; Editing by Ken Wills)
[© 2014 Thomson Reuters. All rights reserved.]
Copyright 2014 Reuters. All rights reserved. This material may not be published, broadcast, rewritten or redistributed.