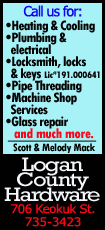 The brokers, Stephen S. Brown and James P. Goetz, were based in Pittsford, New York, a suburb of Rochester, and managed about $2.5 billion of assets for clients, according to a source familiar with their practice.

They were fired on Tuesday, Sept. 9, along with two client associates. Other members of their team remain, according to sources in the large office of about 40 individual brokers and teams.

Brown and Goetz, who had been with Merrill since 1991 and 1998, respectively, according to regulatory records, could not be reached for comment.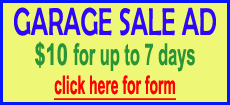 Selling investments or other products not vetted and processed by an adviser's employer is known as "selling away" and is a violation of securities industry rules. All advisers in the Pittsford branch were, within 24 hours of the departures, summoned to a meeting at which the seriousness of selling away was explained, several said.

Brown and Goetz continue to be listed as Merrill employees on the BrokerCheck website of the Financial Industry Regulatory Authority, and on their LinkedIn social networking pages. Brokerage firms have 30 days to update notices about brokers charged with violations or dismissed.
Brown and Goetz were members of Merrill's Private Banking and Investment Group, or P-BIG, which includes about 150 brokerage teams that focus on ultra-wealthy clients with at least $10 million to invest. The unit is headed by John Thiel, who also runs the branch system for the Bank of America Corp subsidiary that employs about 13,845 U.S. brokers.

The pair's dismissal was reported earlier on the "Investment News" website.

(Reporting By Jed Horowitz and Elizabeth Dilts; Editing by Andre Grenon)
[© 2014 Thomson Reuters. All rights reserved.]
Copyright 2014 Reuters. All rights reserved. This material may not be published, broadcast, rewritten or redistributed.