Wall Street regulator unveils proposals for dark pools, bond markets
Send a link to a friend Share
[September 20, 2014] By Sarah N. Lynch

WASHINGTON (Reuters) - Wall Street's self-funded regulator unveiled a list of proposals on Friday to bolster rules governing alternative trading platforms like "dark pools," computerized high-speed trading, and price transparency in the corporate bond market.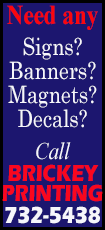 The list, approved by the governing board of the Financial Industry Regulatory Authority (FINRA), calls for new rules that would require the people on Wall Street who develop computer algorithms to register with regulators.

Also on the list is a plan that would force alternative trading platforms to report more data to FINRA about buy and sell orders as well as additional volume data for certain off-exchange trades.

In the fixed income space, FINRA also said it plans to propose stricter rules to enhance the price transparency of the corporate bond market.

FINRA's proposals, which will now be formally drafted and issued for public comment, come as U.S. regulators are more broadly exploring ways to strengthen the resiliency of the equity and debt markets.

Equity markets have received particular scrutiny in recent years after a series of major market events, including the 2010 "flash crash" and a 2013 outage of Nasdaq OMX's <NDAQ.O> market data feed system, damaged investor confidence.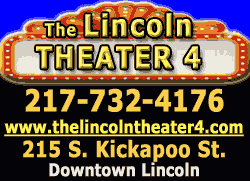 In addition, some critics have raised concerns about the rise of so-called dark pools, which are anonymous trading platforms that match buyers and sellers of securities.

Trading data from dark pools is only made available afterwards, raising questions about the impact on pricing quality.

Earlier this year, Securities and Exchange Commission Chair Mary Jo White announced her agency is also weighing a handful of rules targeting both dark pools and high-speed trading.

"FINRA's Board has acted in response to Chair White's call to action in her two landmark speeches earlier this year," FINRA CEO Richard Ketchum said, adding that the initiatives will "boost investor confidence."

FINRA has already previously taken some steps to improve dark pool transparency. Earlier this year, it started to publicly report aggregated trading volumes occurring in each dark pool.

[to top of second column]
Friday's plan calls for expanding that initiative by including trading data volume outside of the dark pool, such as trading that is "internalized" by brokers.

The SEC, FINRA and the Municipal Securities Rulemaking Board have only more recently turned their attention to the fixed income markets.

One concern has been the lack of disclosure surrounding how much bond dealers charge to cover their compensation in what some refer to as "riskless principal transactions."

In these trades, dealers buy securities from customers and immediately resell them to other dealers.

FINRA's proposal would target these "same day" trades and require more disclosure on how they are priced.

In addition, FINRA also wants to write rules that require electronic bond trading venues to provide regulators more information about the quotes they display.

(Reporting by Sarah N. Lynch; Editing by Sandra Maler)
[© 2014 Thomson Reuters. All rights reserved.]
Copyright 2014 Reuters. All rights reserved. This material may not be published, broadcast, rewritten or redistributed.