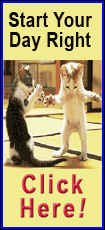 Seats will be insepected by a trained, certified child passenger safety technicila.
CAPCIL reminds all parents to excercise good child safety measures by folling these four steps
TAKE EACH STEP TO THE LIMIT
STEP ONE - Babies face the back until age two.
STEP TWO - Big kids (Two-plus years of age) may face forward.
STEP THREE - Bigger kids use booster seats until at least age eight.
STEP FOUR - Everyone buckles us on every ride.
[Text received; MARK GRAUE, COMMUNITY ACTION PARTNERSHIP OF CENTRAL ILLINOIS]