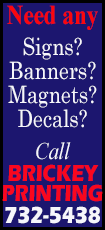 Frank Tamayo, 41, was the middleman in what prosecutors called a three-man scheme that generated $5.6 million in illegal profits over five years, based on tips about a dozen transactions being negotiated by a prestigious New York law firm.

Tamayo, who had been cooperating with authorities, pleaded guilty to securities fraud, tender offer fraud, and conspiracy charges in the federal court in Trenton, New Jersey, according to U.S. Attorney Paul Fishman in New Jersey.

The defendant also agreed to forfeit more than $1 million, the contents of two brokerage accounts, and a 2008 Audi Q7. He faces up to 20 years in prison on the fraud counts.

Matthew Beck, a lawyer for Tamayo, did not immediately respond to a request for comment. The U.S. Securities and Exchange Commission filed related civil charges.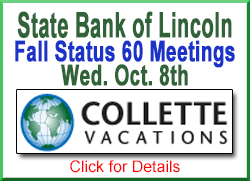 Authorities had in March accused Steven Metro, a managing clerk at Simpson Thacher & Bartlett, of passing tips about the law firm's clients through Tamayo to Morgan Stanley stockbroker Vladimir Eydelman, who would then trade for himself, his family, customers and Tamayo.

Prosecutors said the scheme lacked sophisticated computerized techniques or cover-ups now often associated with insider trading.

Rather, they said Tamayo would typically meet Metro, a friend and former law school classmate, at Manhattan bars or coffee shops, and write the ticker symbols of stocks to be bought on napkins or Post-It notes.

Tamayo would then meet Eydelman near the main clock in Grand Central, show him a symbol and, once satisfied Eydelman had memorized it, "chew the paper or napkin to destroy it," prosecutors said.

The scheme allegedly began in February 2009 when Metro told Tamayo that Liberty Media Corp might invest in Sirius XM Radio, then on the verge of bankruptcy.

Tamayo then allegedly told Eydelman to add to his existing Sirius stake, saying a "source" had alerted him to the bailout.

[to top of second column]
Authorities said Tamayo this year began recording conversations with the other defendants, including on Feb. 20 when Eydelman gave him a cigar box containing $7,000 meant to help Metro buy and renovate a new home.

"Take these cigars, put it to good use," Eydelman told Tamayo, court papers show.

Metro made just $168,000 from the scheme, prosecutors said.

The case echoed a 2011 prosecution in New Jersey, where a lawyer admitted to passing merger tips to a trader, helped by a middleman who was also a mortgage broker, and also eventually cooperated with authorities.

Lawyers for Eydelman, of Colts Neck, New Jersey, and Metro, of Katonah, New York, did not immediately respond on Friday to requests for comment. Eydelman and Metro have both been fired from their respective employers.

The case is U.S. v. Tamayo, U.S. District Court, District of New Jersey.

(Reporting by Jonathan Stempel in New York; Editing by Alden Bentley)
[© 2014 Thomson Reuters. All rights reserved.]
Copyright 2014 Reuters. All rights reserved. This material may not be published, broadcast, rewritten or redistributed.