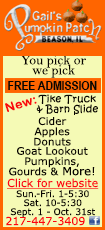 Rowland, a Republican who resigned from office a decade ago after admitting to taking gifts from people who did business with the state, was found guilty of seven criminal counts including two of falsifying records in a federal investigation.

Prosecutors had charged Rowland, 57, with negotiating a ruse deal for a nursing home company owned by Brian Foley to pay him $35,000 that was intended to compensate him for advising the 2012 congressional campaign of Foley's wife, Lisa Wilson-Foley.

They said the two worked out the back-channel deal to try to avoid linking the candidate with Rowland, who served 10 months in prison after the earlier corruption plea.

"Clearly, this is a sad day, but the jury made the right decision and sent a strong message to politicians who believe they're above the law," said Michael Gustafson, First Assistant U.S. Attorney for Connecticut. "The public wants and deserves transparency from its elected officials."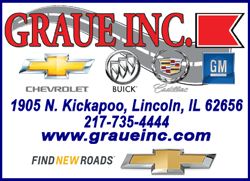 U.S. District Judge Janet Bond Arterton set a Dec. 12 sentencing date. Rowland could face up to 57 years in prison, though the longest sentence associated with any one charge is up to 20 years for falsifying records.

Federal prosecutors also accused Rowland of attempting to work as a paid, secret consultant to the 2009 Republican congressional campaign of Mark Greenberg.

After the verdict was read, the former governor left court, surrounded by weeping members of his family, and stepped into a waiting vehicle without answering reporters' questions.

His attorney, Reid Weingarten, vowed to appeal the verdict.

"We always believed the prosecution made a very large mountain out of a very small molehill," Weingarten told reporters.

Foley, the businessman, was the star witness during the two-week trial at U.S. District Court in New Haven, Connecticut, testifying that he had worked out the sham deal with Rowland.

[to top of second column]
Rowland did not take the stand and the one witness his attorneys presented, a top executive at Foley's Apple Health Care, said that while Rowland did offer some advice about the business, the deal to pay him was a "ruse" to disguise his role with Wilson-Foley's campaign.

Both Wilson-Foley and Greenberg lost their congressional bids.

Foley and Wilson-Foley pleaded guilty to conspiracy charges earlier this year.

Rowland served in the U.S. House of Representatives from 1985 to 1991 and as governor of Connecticut from 1995 until his resignation in 2004, after pleading guilty to a conspiracy charge for accepting gifts from people who did business with the state.

The jury found Rowland guilty after about five hours of deliberations over two days. Weingarten, the defense attorney, said he was not concerned how quickly the jury acted.

"It's the verdict that matters, not how long it took," he said.

(Reporting by Richard Weizel; Writing by Scott Malone; Editing by Sandra Maler, Bill Trott and Jim Loney)
[© 2014 Thomson Reuters. All rights reserved.]
Copyright 2014 Reuters. All rights reserved. This material may not be published, broadcast, rewritten or redistributed.