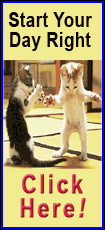 With his integrity in question, and possibly his job as commissioner on the line, Goodell said "he got it wrong" when it came to the recent Ray Rice incident. He promised he "will get it right" going forward.

"We have seen all too much of the NFL doing wrong," Goodell said. "That starts with me."

Goodell, who made his first public comments since Sept. 10, vowed there will be positive changes and "everything is on the table."

He specifically mentioned changes to the NFL Conduct Policy, but first, the commissioner's office has to take care of its own house.

"We will get it right. It won't be easy, but we will get it right," he said.

- - -

The NFL has teamed up with the National Domestic Violence Hotline to provide "much-needed resources" to the organization in order to help women who have been abused.

A hotline spokesperson told ESPN.com that the commitment was a "multiyear, multimillion dollar deal."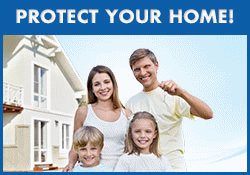 The organization said that just days after the release of a video showing Baltimore Ravens running back Ray Rice punching and knocking out his then-fiancee and now-wife, Janay Palmer, in an Atlantic City hotel casino elevator in February, the Hotline's call volume increased by 84 percent.

- - -

Thousands of Baltimore Ravens fans lined up to exchange their Ray Rice jerseys and cut ties with the former running back who was once one of the team's most popular players.

Fans went to M&T Bank Stadium to trade for an available jersey of another Ravens player.

- - -

Hall of Famer Jerry Rice wants the San Francisco 49ers to bench defensive lineman Ray McDonald while the criminal investigation of his arrest for domestic violence continues.

Rice joins his former teammate and fellow Hall of Famer Steve Young, who offered the same opinion on ESPN's Monday Night Countdown last week.

McDonald was arrested Aug. 31 on suspicion of domestic violence. He was accused of hitting his pregnant fiancee. He has not been charged and has started both of the 49ers' games.

- - -

Cleveland Browns Pro Bowl wide receiver Josh Gordon's season-long suspension was reduced to 10 games on the heels of the NFL and NFLPA approving a new substance-abuse policy Friday.

Gordon will be eligible to return against the Atlanta Falcons on Nov. 23 provided he meets the terms of the new policy.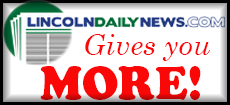 He also will be allowed to return to the Browns' facility to condition and take part in meetings. He is not allowed to practice until the week before the Atlanta game.

- - -

Miami Dolphins defensive end Dion Jordan had his four-game suspension for violating the NFL Policy on Performance-Enhancing Substances lifted, but he was slapped with a separate four-game suspension for violating the NFL's Policy and Program on Substances of Abuse.

That means Jordan, the No. 3 pick of the 2013 draft, will serve a total of six games on suspension this season.

He'll be eligible to re-join the team on Oct. 20.

- - -

[to top of second column]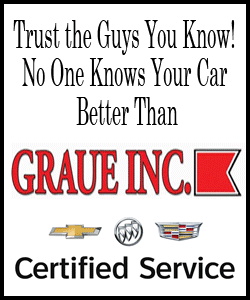 The New York Giants ruled middle linebacker Jon Beason out of Sunday's game against the Houston Texans with a toe/foot injury.

- - -
The Dallas Cowboys might not know until Sunday if quarterback Tony Romo will have his most dangerous downfield target against the St. Louis Rams after wide receiver Dez Bryant was listed as questionable with a shoulder injury.

- - -

Kansas City Chiefs running back Jamaal Charles returned to limited practice, just five days after suffering a high ankle sprain against the Denver Broncos.

The Chiefs are waiting to see how his ankle responds before determining his status for Sunday's game at the Miami Dolphins.

- - -

Washington Redskins wide receiver DeSean Jackson was officially listed as questionable for Sunday's game at the Philadelphia Eagles and is expected to be a game-day decision. Jackson suffered a sprained shoulder in week two

- - -

The Arizona Cardinals placed linebacker John Abraham on season-ending injured reserve due to ongoing concussion issues.

- - -

Cincinnati Bengals wide receiver A.J. Green, who has been dealing with a toe ailment, said he was ready for Sunday's game against the visiting Tennessee Titans.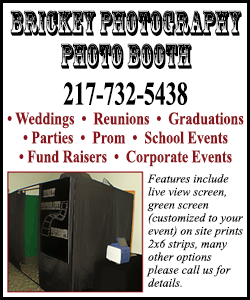 - - -

The Indianapolis Colts ruled out linebacker Jerrell Freeman and defensive end Arthur Jones for Sunday's game at Jacksonville.

Freeman has been nursing a hamstring injury and Jones will be sidelined two to four weeks while recovering from a high-ankle sprain.

- - -

San Diego Chargers linebacker Melvin Ingram has been ruled out of Sunday's game at Buffalo.

Ingram has been dealing with hamstring issues.

Running back Ryan Mathews was officially ruled out. Mathews has a sprained MCL in his right knee and could miss four to five weeks. (Editing by Andrew Both)
[© 2014 Thomson Reuters. All rights reserved.]
Copyright 2014 Reuters. All rights reserved. This material may not be published, broadcast, rewritten or redistributed.