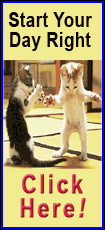 "We were really excited the (during) the first half," Lincoln Head Coach Andy McDonald said Friday night. "Our defense was really battling hard out there."
Twice, Lincoln's defense stopped the Decatur Eisenhower Panthers inside their 20 yard line during the first half.
Senior Eric Sutton laid an exclamation point on the tough defensive stance with a sack about midway through the second quarter.
The bend but not break he Railsplitter defense did so well, Lincoln trailed by just six points at halftime.
Then Eisenhower's Braxton Woodland took over.
The 6'2, 200 pound, senior running back scored three touchdowns Friday night, two in the third quarter alone.
"He's outweighing many of our players on the field by a legitimate 100 pounds," Coach McDonald said. "That's asking a lot of our guys to tackle him one on one."
Even two on one, Woodland was too much for the Railer defense.
Eisenhower Head Coach Drew Wagers said Woodland's size and speed made the Panther's game plan simple.
"We started the night with (the plan) 'We're going to feed the beast', and that's what we did," Wagers said after the win.
Woodland also played a standout game on the defensive side of the ball.
"He's definitely one of the biggest, fastest, strongest guys that we've seen so far," junior quarterback Garrett Aeilts said.
Lincoln was further undone by big plays.
Eisenhower also ripped a 60 yard punt return for a touchdown and a 30 yard pick six in the fourth quarter.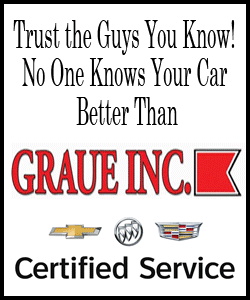 Both Lincoln and Eisenhower were looking for their first wins of the 2014 season Friday.
Eisenhower is now 1-3, while Lincoln falls to 0-4 on the year.
But the schedule for the mighty green now becomes very difficult.
The Railers will host Sacred Heart Griffin next week, then travel to Rochester the following week
Both SHG and Rochester are defending state champions. Neither team has lost a game yet this season.
Coach McDonald said his team just needs to stay focused.
"Guys are here to play the sport, to compete," McDonald added. "They gotta keep their heads up, they gotta keep battling. Because it sure doesn't get any easier."
Senior capitain Chris Duong said the Railsplitters can take some positive momentum into the next week, regardless of their opponent.
"We have got to forget about the second half (of Friday's game)," Duong said as the Railers boarded the bus. "We need to think about the first half. Think about how well we did defensively."
[© 2014 Thomson Reuters. All rights reserved.]
Copyright 2014 Reuters. All rights reserved. This material may not be published, broadcast, rewritten or redistributed.