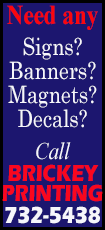 The last-place Twins scored one in the ninth to force extra innings, then won it in the bottom of the 10th, defeating the Cleveland Indians 5-4 Friday night at Target Field.

Minnesota has now won three straight games against playoff contenders after taking two in a row against American League Central leading Detroit earlier this week.

Cleveland failed in its bid to gain ground in the wild-card race. The Indians entered the game four games back for the second spot, and with a win, would have gained a half-game following Kansas City's 10-1 loss to the Tigers.

Trevor Plouffe's bases-loaded single with one out in the bottom of the 10th inning drove in winning run, as the Twins rallied from a two-run deficit in the middle innings to get the victory.

Minnesota led off the 10th with a pair of singles off lefty Kyle Crockett. After an intentional walk to first baseman Joe Mauer loaded the bases and designated hitter Kennys Vargas struck out swinging, Plouffe, the Twins third baseman, lined a single to center off Josh Tomlin, giving the Twins the win.

The hit salvaged a nightmare night for Plouffe, who had gone 0-for-4 at the plate and committed an error in the top of the 10th that gave Cleveland a chance to win.

"That's something that's going to happen," Plouffe said. "We got out of that inning with a zero on the board, so that's all that matters."

Plouffe also struck out to start the ninth with Minnesota down a run. Catcher Kurt Suzuki followed with a double to right field and pinch runner Eduardo Nunez advanced to third on a single by right fielder Oswaldo Arcia. Center fielder Aaron Hicks hit a sharp ground ball to short that was bobbled by Jose Ramirez enough for Hicks to reach first and Nunez to score, tying the game at 4-4.

"He had a shot [at a double play] but it would have been a hell of a play," Indians manager Terry Francona said. "We're either looking for a strikeout or a ball hit hard enough where we can turn a double play. He hit a bullet, but I don't think most shortstops get to that one. It would have been a really good play."

The ninth-inning offense came against Indians closer Cody Allen, who blew his fourth save of the season.

"Very exciting baseball. We're just trying to give everything we have," Twins manager Ron Gardenhire said. "I know what those guys are fighting for and they've been fighting all year."

Crockett took the loss, dropping to 4-1 after allowing one run on two hits and a walk in one-third of an inning.

Jared Burton (3-5) got the win, retiring both batters he faced in the top of the 10th.

Cleveland looked to be in control after a sacrifice fly by center fielder Michael Bourn extended the Indians' lead to 4-2 through 6 1/2 frames.

"It sucks. We had a lead and end up losing," said Indians starting pitcher Trevor Bauer. "We dug ourself a hole and we're in a tough position, so everything is magnified right now. All these losses, they sting."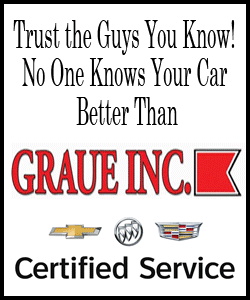 The Twins rallied for one in the bottom half of the inning, getting back-to-back singles to lead off their half of the seventh, knocking Bauer from the game. Reliever Scott Atchison struck out the only two men he faced, but Arcia followed with an RBI single off Marc Rzepczynski to make it a one-run game.
Right-hander Zach McAllister entered and got Hicks to pop out to deep second to end the threat.

Bauer allowed only two hits through his first six innings of work -- both solo home runs. Arcia hit his 19th of the season in the third inning to give the Twins a 1-0 lead. Vargas followed with one of his own, his ninth, one inning later, tying the game at 2-2.

"I thought I was good. Threw the ball well," Bauer said. "Not good enough."

Indians third baseman Lonnie Chisenhall and second basemen Mike Aviles singled in runs in the fourth inning and designated hitter Michael Brantley homered on the first pitch of the sixth inning off Twins righty Phil Hughes, giving Cleveland the lead for good at 3-2.

Bauer allowed three runs on four hits and struck out six in six-plus innings of work. Hughes gave up 10 hits and struck out five over seven innings, but has now failed in three straight attempts to capture his 16th victory.

"I certainly didn't have my best stuff tonight and kinda had to grind it out and battle, keep us as close as I could," Hughes said. "Made a lot of mistakes over the plate, but was able to make some decent pitches to keep it at four runs. The guys did a good job of battling and playing really inspired baseball."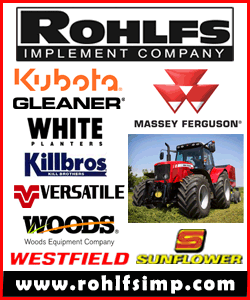 NOTES: Indians OF Ryan Raburn had arthroscopic surgery Friday to repair a tear of his lateral meniscus. Full recovery from the procedure takes six to eight weeks. ... Twins LHP Glen Perkins will be shut down for the remainder of the season after further evaluations on his throwing elbow revealed a strain in his forearm as well as nerve irritation. No surgery is expected for Perkins, who should be ready in time for 2015. ... Twins RF Oswaldo Arcia returned to the lineup Friday after sitting out Minnesota's previous two games with a strained lower back.
[© 2014 Thomson Reuters. All rights reserved.]
Copyright 2014 Reuters. All rights reserved. This material may not be published, broadcast, rewritten or redistributed.