That explains why Gallo, a 31-year-old New Yorker who works in public relations, is so chagrined now that it appears Peterson could be out for the rest of the season after being benched by the Minnesota Vikings while he faces allegations of child abuse.

"I still have Peterson on my bench," Gallo said. "I'm debating whether or not to drop him."

Gallo is among millions of Americans who take part in fantasy football, which involves players building their own teams from NFL rosters and then winning or losing points, depending on how their players perform in real life each week.

It is real life, off-field violence involving players, however, that is putting the NFL under scrutiny and fantasy football may be starting to feel the fallout.

Companies such as Yahoo, Walt Disney's ESPN and CBS, generate millions of dollars in advertising and sponsorship fees for their fantasy sites and programming. Revenue in the fantasy world, where Yahoo and ESPN are market leaders, is expected to grow more than 7 percent a year through 2019 from $1.4 billion this year, according to research firm IBISWorld.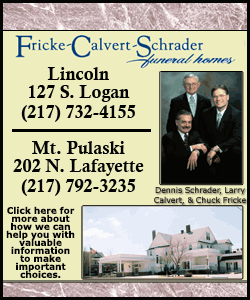 Several NFL teams in the past week have moved to place players on a so-called "exempt list," meaning they are on a paid leave of absence while the cases against them are resolved.

On Friday, NFL Commissioner Roger Goodell said that rules governing personal conduct will change, signaling a major shift in policy after the league's poor handling of domestic abuse cases.

More than 41 million people play fantasy sports in the United States and Canada, spending an average of $111 a year on their teams through entry fees, subscriptions to web sites providing information and other related costs, according to the Fantasy Sports Trade Association. Football is the most popular fantasy sport in North America.

Fantasy football aficionados are not expected to turn against pro football itself, but as their players fall out of real-world rosters and their fantasy teams are diminished, they may lose interest in their fantasy leagues, analysts said.

George Leimer, vice president of ESPN Fantasy Products, said the NFL scandals have not affected their fantasy football game "in any significant way."

"If you are a fantasy team owner, the reason that a player is unable to perform, due to injury or suspension or otherwise, that really doesn't matter," Leimer said in an email. "Participation in our game continues to grow."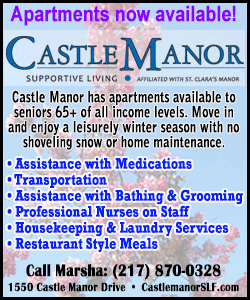 Daily fantasy sports provider FanDuel said its growth has not slowed and the number of players on its web site continues to increase on a weekly basis. Yahoo and CBS Sports declined to comment on the potential impact.
Some fantasy players may be turned off by domestic violence allegations against NFL players, which could prompt them to spend less time on their teams or to stop playing altogether, said Robert Boland, a sports business professor at New York University.

"That affects a whole lot of advertisers up and down the line," Boland said. "You're going dark on parts of what is now very definitely the Football Inc business model."

America's top sports league and its leaders have also faced pressure from corporate sponsors, politicians and some fans since the Sept. 8 airing of a video showing former Baltimore Ravens running back Ray Rice knocking his then-fiancee unconscious in an elevator.

Linda Swanson, a 72-year-old retired schoolteacher in San Diego, who has played fantasy football with her grandson and other family members for three years, said she cut Rice from her roster after she saw the video. But she said she has no plans to reduce her time playing fantasy football.

"It kind of brings everybody together, give everybody something to talk about and tease each other about."

Part of fantasy sports' appeal is the fantasy aspect itself, so when cold reality intrudes it can detract from the enjoyment, said Syracuse University pop culture professor Robert Thompson.

"When I suddenly find myself thinking in a fantasy football game about whether I should put this person on my team because he might get charged for domestic violence, I think it's time to start playing Dungeons and Dragons," Thompson said.

(Reporting by Ben Klayman in Detroit; Editing by Eric Effron and Grant McCool)
[© 2014 Thomson Reuters. All rights reserved.]
Copyright 2014 Reuters. All rights reserved. This material may not be published, broadcast, rewritten or redistributed.