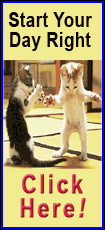 Dodgers 14, Cubs 5

Left-hander Clayton Kershaw became the first 20-game winner of the season in the major leagues and helped Los Angeles clinch a spot in the playoffs as the Dodgers beat the Chicago Cubs.

Kershaw (20-3) picked up his sixth straight win and reached 20 victories for the second time since 2011. Since June 2, he's 16-1 with two no-decisions, including a no-hitter on June 18 against Colorado.

Los Angeles (88-66) secured a postseason berth for the fifth time in nine seasons.

Kershaw gave up three runs in the first inning before he settled down and held Chicago to seven hits while striking out nine and walking three through five innings.

Kershaw's Dodgers teammates made sure he was never seriously threatened, supplying a 6-0 lead in the top of the first inning.

- - -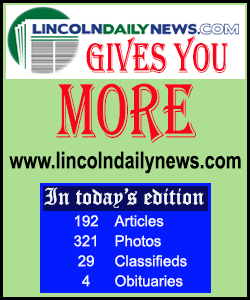 Tigers 10, Royals 1

Justin Verlander pitched into the eighth inning and second baseman Ian Kinsler stroked three hits, including a home run, and drove in three runs as the Detroit Tigers routed the Kansas City Royals.

The Tigers continued their mastery of the Royals, winning 12 of 17 games this season. They also opened a 1-1/2 game over the Royals as they aim for their fourth straight American League Central title.

Verlander (14-12) limited the Royals to one run and seven hits in 7 1/3 innings, striking out four and walking none. He improved to 4-1 in his past six starts.

- - -

Pirates 4, Brewers 2

Pittsburgh catcher Russell Martin hit a three-run home run in the eighth inning to help the Pirates overcome seven shutout innings by Milwaukee Brewers right-hander Yovani Gallardo and beat the Brewers.

A night after blowing a save in the Brewers' 13-inning loss to St. Louis, Milwaukee right-hander Jonathan Broxton entered in the eighth inning and gave up the home run that gave the Pirates their first lead of the game.

The Pirates notched their first five-game win streak of the season (83-70) and extended their lead to 3 1/2 games over Milwaukee (79-75) for the National League's second wild-card spot.

- - -

Cardinals 2, Reds 1

Veteran right-hander John Lackey worked 7 2/3 quality innings and scattered six hits as the St. Louis Cardinals edged the Cincinnati Reds.

Lackey (14-9) gave up one run with no walks and five strikeouts as he improved to 3-2 with the Cardinals. He hadn't started since Sept. 10, when he was ejected in Cincinnati in the bottom of the third inning.

St. Louis (86-68) improved to 6-1 during its nine-game homestand and stayed 2 1/2 games ahead of Pittsburgh for first place in the National League Central, reducing its magic number to seven.

- - -

Padres 5, Giants 0

Odrisamer Despaigne gave up only two hits in seven strong innings and the San Diego Padres shut out San Francisco as the Giants' hopes of winning the National League West diminished.

San Francisco fell 3 1/2 games behind the Dodgers, though the Giants still lead the wild-card race.

- - -

Mariners 10, Astros 5

Dustin Ackley had his second career multi-homer game as the Seattle Mariners belted four home runs in their victory over the Houston Astros.

Ackley slugged solo home runs in the third and eighth innings, walked and scored three times as Seattle (83-70) kept pace in the American League wild-card chase.

- - -

A's 3, Phillies 1

Left-hander Jon Lester pitched seven strong innings and the Oakland Athletics beat the Philadelphia Phillies, snapping a three-game losing streak and regaining the top spot in the American League wild-card race.

The A's (84-69) moved a half-game ahead of the Kansas City Royals and remained one game ahead of the Seattle Mariners.

- - -

[to top of second column]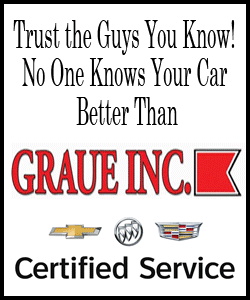 Yankees 5, Blue Jays 3

Hiroki Kuroda pitched into the seventh inning and Jacoby Ellsbury drove in three runs before leaving with a strained right hamstring as the New York Yankees beat Mark Buehrle for the 12th straight time en route to victory over the Toronto Blue Jays.

Kuroda (11-9) allowed three runs (two earned) and seven hits in 6 2/3 innings. He struck out seven without a walk and threw 65 of 100 pitches for strikes.

Buehrle (12-10) allowed five runs and eight hits over six innings, falling to 1-14 in 21 career starts against the Yankees. His losing streak is the longest of any active pitcher against a particular team.

- - -

Nationals 3, Marlins 2

Doug Fister won his career-high 15th game, leading the playoff-bound Washington Nationals to a win over the Miami Marlins.

Fister (15-6), who won 14 games last season for his previous high, allowed five hits, two walks and two runs in 6 2/3 innings.

His walk ratio is the lowest among active pitchers with more than 500 career innings. He has yet to allow a steal this season.

- - -

Mets 5, Braves 0

First baseman Lucas Duda hit his 28th homer of the season and right-hander Zack Wheeler struck out seven over six innings as the New York Mets defeated the skidding Atlanta Braves.

The Braves, seven games out of a playoff spot with nine to play, fell to 76-77 with their 12th loss in 16 games during September.

- - -

Red Sox 5, Orioles 3 (10 innings)

David Ortiz hit his second homer of the game, a two-run shot in the top of the 10th inning, to give the Boston Red Sox victory over the Baltimore Orioles.

The victory ended a three-game losing skid for Boston (67-87). It also ended a four-game winning streak for the Orioles (92-61), who have clinched the American League East title.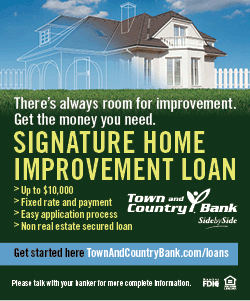 - - -

Rockies 15, Diamondbacks 3

Michael Cuddyer drove in a career-high seven runs with a grand slam and a three-run double as the Colorado Rockies walloped the Arizona Diamondbacks.

Cuddyer became the first Rockies player to drive in seven runs in a game since Jason Giambi had seven RBIs on May 19, 2011, at Philadelphia.

- - -

White Sox 4, Rays 3

The Chicago White Sox beat Tampa Bay, eliminating the Rays from playoff contention.

The White Sox (70-83) overcame a three-run deficit with a four-run fifth inning and let starter Jose Quintana take over from there.

- - -

Twins 5, Indians 4 (10 innings)

Trevor Plouffe's bases loaded single with one out in the bottom of the 10th inning lifted the Minnesota Twins to a win over the Cleveland Indians.

- - - (Editing by Andrew Both)
[© 2014 Thomson Reuters. All rights reserved.]
Copyright 2014 Reuters. All rights reserved. This material may not be published, broadcast, rewritten or redistributed.