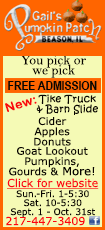 Now, Tampa Bay will begin a rare stretch of eight games with no postseason implications to end the season.

Since shedding their "Devil Rays" gear in 2007, the Rays have played only 13 games in which they were mathematically eliminated from postseason contention.

"Very strange. It's no fun. To not be involved in the postseason is just no fun," Rays manager Joe Maddon said. "We expect to be there on an annual basis regardless of whatever anybody wants to talk about: financial restrictions, whatever. To me, that's never mattered, and it's never going to matter. We had that opportunity this year.

"The group of people that we have are very capable of playing in the postseason. We shot ourselves in the foot, in the thigh, possibly in the bicep. We just kept beating ourselves up. We injured ourselves."

The White Sox (70-83) overcame a three-run deficit with a four-run fifth inning and let starter Jose Quintana take over from there.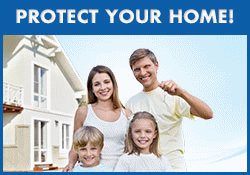 Quintana (9-10, 3.22 ERA) allowed three runs, only one of them earned, on nine hits and struck out six over 7 1/3 innings.

"I was happy when I finished the outing, but I started a little bit badly with the two runs in the first inning," Quintana said. "But I tried to keep going in the game and tried to throw my best stuff and get a win."

Quintana did just that, improving to 3-0 with a 1.65 ERA over his last four starts. At one point, he retired nine in a row heading into the seventh inning.

"I think he really just settled down, was aggressive. He just seems always to get stronger," White Sox manager Robin Ventura said. "I think really it's kind of his calling card. He gets stronger as the game goes along."

Rays right-hander Jeremy Hellickson, meanwhile, extended his home winless streak to 12 games. Tampa Bay (74-80) has lost eight straight games started by Hellickson, who gave up four runs and got knocked out after 4 1/3 innings Friday night.

The Rays have held a lead in 13 straight games, but they are just 7-6 during that stretch.

"It's just happened so many times this year, guys give me a three- or four-run lead, I throw four or five scoreless and the next inning I just lose it," Hellickson said.

The White Sox have won six of their last nine and need only three more wins to avoid losing 90-plus games in consecutive seasons for the first time since 1988-89.

They got back into this one with a big fifth inning.

[to top of second column]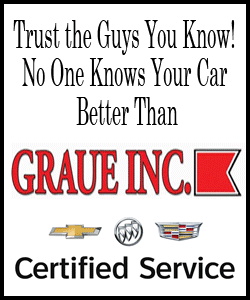 Shortstop Alexei Ramirez and designated hitter Jose Abreu keyed the rally with back-to-back RBI singles for Chicago. Right fielder Avisail Garcia slammed a two-run double to left-center field with one out to give the White Sox the lead.

But the pivotal play that inning, to Maddon and Hellickson, was his leadoff walk of No. 9 hitter Marcus Semien.

"I can't walk that leadoff guy there, especially with a three-run lead," Hellickson said.

The Rays took an early lead thanks to second baseman Logan Forsythe, who hit a two-run double in the first inning and added his sixth homer of the year in the fourth.

"We know where we stand, and we're working toward what we need to work on this offseason and take it into spring training," Forsythe said. "We're going to try to finish strong."

NOTES: White Sox 1B Paul Konerko, set to retire at the end of the season, returned to the starting lineup Friday after missing 14 games with a sesamoid fracture in his left hand. "I felt like maybe the best way to kind of kick-start me back in there is just get into the game and get it going," Konerko said, adding that he hopes to play "as many games as I can" before retiring. ... The Tampa Bay chapter of the Baseball Writers' Association of America announced 2B-OF Ben Zobrist as Rays MVP, an award renamed this year to honor the late Don Zimmer, and RHP Jake Odorizzi as Rookie of the Year. ... The Rays handed out their minor-league awards in a pregame ceremony, with OF Johnny Field named Player of the Year and LHP Blake Snell selected as Pitcher of the Year. ... White Sox RHP Hector Noesi (8-10, 4.77 ERA) will face Rays RHP Chris Archer (9-8, 3.54) on Saturday night.
[© 2014 Thomson Reuters. All rights reserved.]
Copyright 2014 Reuters. All rights reserved. This material may not be published, broadcast, rewritten or redistributed.