Annual work day this Sunday
Together for Lincoln serves the community for the 7th year

Send a link to a friend Share
[September 20, 2014] LINCOLN - In a continued effort by local churches to serve the community, Sunday, September 21 is the 7th annual Together for Lincoln service day.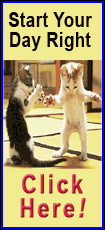 Tony Shuff, who works with the Salvation Army and is also a contact person for energy assistance, stated that this year there are approximately 16 churches participating and at least 300 volunteers have signed up to work on the 40 projects. Those who have not yet signed up but would still like to participate are asked to meet at Latham Park at 9:00 a.m. and will be assigned a project.

Shuff said that this year's projects include the usual basic home repairs, light housekeeping and general maintenance, yard work and clean up, painting, and window washing at private homes and community organizations. There will also be people do home safety checks, build wheelchair ramps, and help to weatherize homes.

This year, volunteers will complete 10 weatherization projects in which they replace all the windows in the home. The number is smaller than years past due to the amount of time it takes to sufficiently weatherize a home.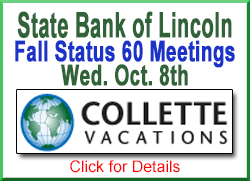 Shuff reports that donations for the weatherization come from the Energy Assistance Foundation and total $17,000 plus matching funds. Ameren customers can donate a few extra dollars when paying their bill in order to help fund this program.

In addition to the funding from the Energy Assistance Foundation, there are various Together for Lincoln fundraisers during the year, such as the Pork Chop dinner at IGA and a Culver's night. The many churches, and several area businesses, also provide contributions. The first year of Together for Lincoln, there was $35,000 earmarked for projects.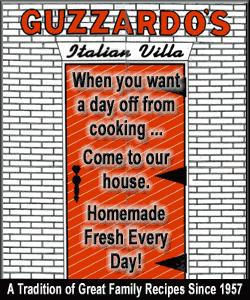 Shuff reflected on what he has enjoyed about working with Together for Lincoln the past three years:
I enjoy seeing the level of kindness and volunteerism, and the response of the community as everyone joins together [to serve the needs of the community]. The verse that says "it is more blessed to give than receive" comes to mind. One of the mottos is "from a day to a way" and [as a result of TFL,] people have been inspired to do more community service, helping to spur volunteerism. High school students have to do community service in order to earn credits, so one youth volunteer will be assisting with taking some of the pictures of this year's event.
The message of turning service days into a way of life has inspired some to work year round to help others with projects such as constructing wheelchair ramps. Others help clean up around some of the local parks. And there is a group that has been helping people grow gardens for food, then potluck together and enjoy some family fun.

The Together for Lincoln projects performed on Sunday help many families in need.

[By ANGELA REINERS]