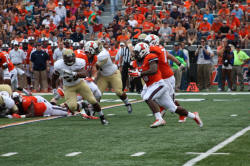 Illini hang-on to beat Texas State, 42-35
By Jeff Mayfield

Send a link to a friend
[September 22, 2014] Champaign-Urbana-Usually a 3-1 college football is something to be celebrated. That's especially true of an Illinois football team. That's mostly because it's hard to know why the Illini has played so many tough opponents in the non-conference portion of the schedule the last few years. I've always said let's play Whatsamatta U and both Lincoln colleges and take our 3 wins onto the Big Ten season. My cries went unheard. Anyway, after Illinois' unconvincing 42-35 win over the Texas State Bobcats the Illini now stand at 3-1. I don't know whether to celebrate them or to cry in my root beer. If ever there was a mirage of football team, this one is it.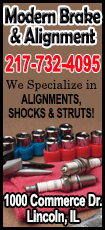 Once again the only way the Illini could find the win was by making a 4th quarter comeback. As we saw in Washington, good teams will never let you do that. And if Illinois is going to struggle against teams like Western Kentucky and Texas State, how will they do against Big Ten foes? We'll find out next week at Nebraska. I know I should be more hopeful, but I'm just not.

Anyway on to the game..

After the opening kickoff resulted in a touchback, the Illini scored on a nifty 75-yard run by Josh Ferguson. He actually caught a Wes Lunt swing pass behind the line of scrimmage and rumbled 75 yards behind outstanding blocking for a touchdown before even 15 seconds had ticked off the clock.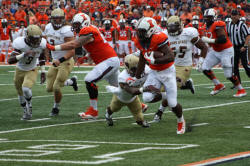 Two touchdown passes for Texas State made the score 14-6 with 3:38 to go in the first quarter.

After a 2-hour weather delay(1 hour and 56 minutes to be exact if you keep track of that sort of stuff) Texas State marched the ball down the field and took a commanding 21-6 lead with two minutes and change left in the interrupted first half. Illinois took the ball in their 2-minute offense and marched down the field. Josh Ferguson took a 2-yard plunge into the end zone to make it 21-13 and half.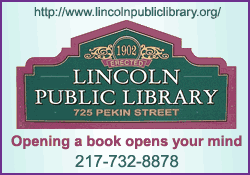 Illinois snuffed'em on three and out, and Josh Ferguson took a screen pass this time and rumbled 65 yards for another illini score. A weak 2-point try resulted in a Lunt pass sailing out of the back of the endzone making the score 21-19 early in the third period.

Donovan Young took a 3-yard run into pay dirt & w/the missed 2-point conversion Illinois took a 25-21 lead w/9:18 left in the stanza.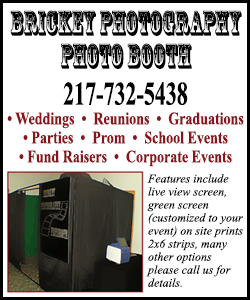 A bad interception of 48 yards on another good Illini drive set-up Texas State for a touchdown pass from Tyler Jones to Ben Ijah that put the Bobcats back on top 28-25

Illinois then thought they had tied the game with a field goal, but the Bobcats were flagged for running into the kicker. That set the stage for a Wes Lunt to Michael Dudek 7-yard touchdown strike putting the Illini up 32-28. Walk-on place kicker David Reisner converted a 19-yard chip shot field goal and extended the lead to 35-28 with 3:08 left in the game.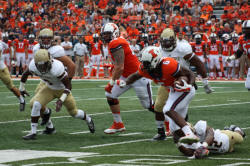 It was once again time to pull out the Bentley...V'Angelo Bentley that is. He had already earlier set up a previous Illini score with a nifty 40+ yard punt return. This time he picked off Jones' errant pass and took it to the house for what you would normally call a commanding 42-28 lead. But as was mentioned earlier this illini team does nothing the easy way, and it was still an adventure the rest of the way. Somehow Illinois hung on for a 42-35 victory, but it was anything but pretty. If I had seen more defensive stops, I would say the 3-1 record is legit. If the offense were a fast start offense instead of one groping for good things in the 4th quarter, I would say the 3-1 record is legit. If the team weren't beset by injuries and penalties, I would say the 3-1 record is legit. But because the team struggles in all those areas I'm not sure that this is really a 3-1 football team. I would love to be wrong, and I hope I start being wrong next Saturday versus the Cornhuskers. I'm hoping that this team proves me wrong!
[By JEFF MAYFIELD]
Respond to the writer at jeffqmay@gmail.com.