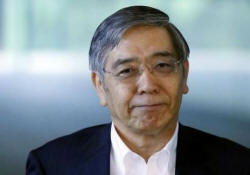 OECD says BOJ inflation goal hard to meet, needs new commitment
Send a link to a friend Share
[September 22, 2014] By Tetsushi Kajimoto
TOKYO (Reuters) - The Bank of Japan must make a new commitment quickly to meet its 2 percent inflation target because achieving that goal by next spring will be difficult, a senior official at the Organization for Economic Cooperation and Development said on Monday.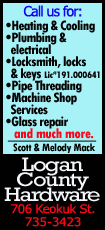 OECD Acting Chief Economist Rintaro Tamaki, speaking at a news conference, also urged the Japanese government to proceed with a second sales tax increase next year as planned to help fix its tattered public finances.

"We assume (Japan's consumer inflation) won't hit 2 percent in a stable manner in the spring of 2015, so the BOJ should commit to maintaining monetary easing beyond that as early as possible, considering the next tax hike in October 2015," Tamaki said.

The BOJ unleashed an intense burst of monetary stimulus in April 2013, pledging to double base money, to achieve the 2 percent goal in roughly two years. It has stood pat since then, sounding confident that the economy is on track.

Private-sector economists see the goal is hard to meet, with some expecting further monetary easing in the coming months.


Tamaki said it would be up to BOJ Governor Haruhiko Kuroda to decide whether to embark on additional monetary easing.

He called for near-term stimulus, including monetary policy, to mitigate any impact of the second tax hike, adding however that the government should steer clear of large stimulus spending given the need of fiscal consolidation.

April's sales tax rise to 8 percent from 5 percent forced the economy into the deepest slump in April-June since the 2009 global financial crisis, raising some concern that Japan may not be able to cope with the next hike to 10 percent in Oct. 2015.

Prime Minister Shinzo Abe is due to decide by year-end whether to proceed with the tax hike next year by examining GDP and other indicators for the current quarter.
Even if third-quarter growth turns out to be weak, Tamaki said Japan should proceed with the tax hike as planned to curb its public debt, which is at more than twice the size of its GDP, the worst in the developed world.

Turning to the weak yen, Tamaki said it would help Japanese exports to increase gradually but added there was not much room for strong growth unless the global economy including China stages a solid recovery.

The OECD slashed its growth forecasts for major developed economies last week, and trimmed Japan's growth to 0.9 percent this year and 1.1 percent next year even as the economy recovers after April's tax hike cooled consumer demand in the first half.

(Reporting by Tetsushi Kajimoto; Editing by Chris Gallagher & Kim Coghill)
[© 2014 Thomson Reuters. All rights reserved.]
Copyright 2014 Reuters. All rights reserved. This material may not be published, broadcast, rewritten or redistributed.