Israel economy seen growing at 5-year low of 2.0 percent in 2014
Send a link to a friend Share
[September 22, 2014] By Steven Scheer
JERUSALEM (Reuters) - Israel's economy will grow by 2.0 percent in 2014, its slowest pace in five years due to declines in exports and investment and well below a 3.2 percent rate in 2013, the Central Bureau of Statistics said on Monday.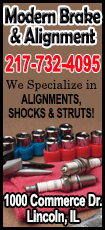 It comes after the Finance Ministry last week chopped its 2014 growth estimate to 2.4 percent from 2.9 percent due to the impacts of the 50-day war with Palestinian militant group Hamas and a weaker global environment.

The bureau said its initial estimate is based on six to eight months of data.

Officials said this summer's conflict with Hamas had an effect on the economy but declined to give an estimate.

Hamas fired about 4,500 rockets into Israel from Gaza, prompting an Israeli offensive which killed more than 2,000 people in the enclave.

"There was an impact and we see that in imports and in tourism," Oz Shimony, senior director of the statistics bureau's macroeconomics department, told Reuters after a news conference.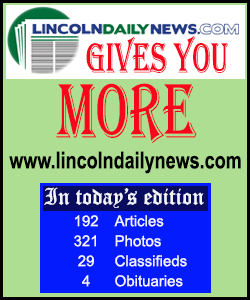 Tourism, forecast to drop 3.2 percent this year, is expected to have the largest and longest affect on the economy from the conflict that also kept consumers home in droves.

Growth in the third quarter is projected at around zero.

"No one knows what will be in the fourth quarter," Shimony said. "We estimate there will be growth but we don't know how much."

Economic growth this year would be the lowest since a 1.9 percent rate in 2009, at the height of the global financial crisis.

Israel's economy - which expanded between 3 and 5.8 percent between 2010 and 2013 - had begun to slow even before the conflict, posting an annualized growth rate of 1.5 percent in the second quarter after a 2.7 percent spurt in the January-March period.
The prospect of weakening growth and zero inflation led the Bank of Israel to lower its benchmark interest rate by a quarter-point for a second straight month to an all-time low of 0.25 percent on Aug. 25.
Policymakers later on Monday are expected to leave the rate unchanged, but the central bank is due to publish updated economic growth estimates for 2014 and 2015. It had predicted a 2.9 percent rate for this year but has said it expects the Gaza conflict to shave a half-point off of growth.

Led by agriculture, exports, which account for about 40 percent of Israel's economic activity, look to decline 0.5 percent this year after a slight gain in 2013. Private spending, another key growth driver, is projected to grow 3.3 percent for a second straight year.

Public spending eased slightly to growth of 3.1 percent while investment in fixed assets is forecast to dip 1.1 percent.

(Reporting by Steven Scheer; Editing by Toby Chopra)
[© 2014 Thomson Reuters. All rights reserved.]
Copyright 2014 Reuters. All rights reserved. This material may not be published, broadcast, rewritten or redistributed.