Nanjing joins growing list of China cities easing property curbs
Send a link to a friend Share
[September 22, 2014] BEIJING (Reuters) - Most Chinese cities have relaxed home purchase restrictions and more measures to prop up falling prices are expected as local governments seek to support a key pillar of the economy.
Nanjing, a city in eastern Jiangsu Province, abolished on Sunday restrictions that limit the number of homes that residents can buy, the local government said on its website.

This means that 40 of 46 regional Chinese governments that had imposed home purchase limits have relaxed the curbs this year, shoring up support for a slowing property market that many analysts believe poses the biggest risk to China's economy.

The remaining cities that have not budged are the largest -- Beijing, Shanghai, Shenzhen, Guangzhou and southern cities of Zhuhai and Sanya -- and where prices are still at record highs.

Analysts said large cities are likely to continue keeping limits on the number of homes that residents can buy, while the smaller cities boost support in coming months for the sector.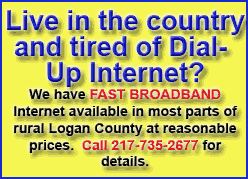 "For the next step, we think some local governments will relax financial measures, including downpayment levels and interest rates for home mortgages," Chen Cong, a property analyst at CITIC Securities, wrote in a note to clients.

Chinese buyers are required to pay minimum downpayment levels of 30 percent for their first home and between 60-70 percent for their second home. Mortgage rates are fixed at 1.1 times the central bank's benchmark interest rates.

There are already signs of easier financing rules.

The official Xinhua news agency said on Monday eastern Jiangxi Province had cut its transaction tax for first-time home buyers.

Official data showed China's home prices fell in August for a fourth straight month as price declines spread to a record number of cities.
The cooldown in the property market and increasing divergence between the local economies in different cities prompted Beijing to give regional governments more leeway to adjust their property curbs according to local needs this year.

But the unwinding of property controls have so far had little impact on lifting sales. Official figure show sales in terms of floor area fell 12.4 percent in August from a year ago.

This is partly because most cities have not eased the requirements on home mortgages and interest rates for second-home buyers, even though easier access to loans is seen to be crucial in averting a sharp housing downturn.

(Reporting By Xiaoyi Shao and Koh Gui Qing; Editing by Jacqueline Wong)
[© 2014 Thomson Reuters. All rights reserved.]
Copyright 2014 Reuters. All rights reserved. This material may not be published, broadcast, rewritten or redistributed.