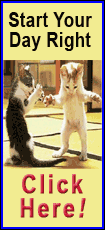 Setting out what he called a "final proposal", Alexandre de Juniac told Le Monde daily the aim was to buy time for detailed negotiations with pilot representatives on the plan.

"We are proposing to suspend until the end of the year the project to create Transavia units in Europe outside France and the Netherlands. That will create time to carry out a thorough dialogue on the plan and to formulate the necessary guarantees with unions," he said.

But he stressed: "This arrangement must not call into question our ambition to develop Transavia, which is one of the key sources of growth for the Air France-KLM group".

De Juniac said the strike was "disastrous" for the group, battling to fight off competition from low-cost rivals.

No one from the pilots' unions was available for comment. De Juniac and Frédéric Gagey, head of Air France, were due to give a news conference at 2:00 pm Paris time (8:00 a.m. EDT).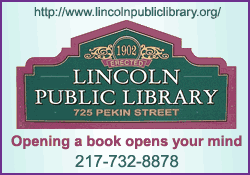 At 5:43 a.m. EDT, Air France shares were 1.55 percent lower at 7.935 euros after having shed up to three percent early on.

The strike over the airline's plans to establish low-cost activities outside France is entering its second week and set to be the longest such industrial action in its history. The main SNPL union has extended strike action to Sept. 26 and a second union, SPAF, to Sept. 24 with an option to extend further.

Earlier, the French government made a renewed appeal for a quick end to the strike and urged management to "clarify" their proposals.

"Service must resume now," Jean-Marie Le Guen, minister in charge of relations with parliament, said ahead of the latest round of talks due on Monday between unions and management.

"Very quickly, the management must make a certain number of clarifications on their proposals," he added.

The expansion of Transavia is part of a new plan unveiled this month aimed at boosting earnings. The proposals would see Transavia's fleet rise to 100 jets by 2017, from about 50 now, and the number of passengers more than double to 20 million.
Air France, part of Air France-KLM, expects 41 percent of its flights to operate on Monday. SNPL said ahead of Monday's talks that negotiations reached "a complete impasse".

The industrial action began on Sept. 15, and Air France estimates it is costing the company 10 million to 15 million euros ($13-19 million) a day, implying the cost of the walkout could rise to as much as 180 million euros by Sept. 26.

Air France-KLM is currently expected to post 2014 earnings before interest, tax, depreciation and amortization (EBITDA) of 2.28 billion euros and pre-tax profit of 79 million, according to the average of analysts' estimates on Thomson Reuters Eikon.

Transavia posted a 64 million euro operating loss in the first six months of this year, 10 million more than a year earlier due mainly to the ramp-up of Transavia France. Passenger traffic rose 6.9 percent year-on-year.

(Reporting by Mark John and Maya Nikolaeva; Editing by Brian Love and Alexandria Sage)
[© 2014 Thomson Reuters. All rights reserved.]
Copyright 2014 Reuters. All rights reserved. This material may not be published, broadcast, rewritten or redistributed.