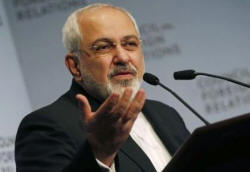 Iran foreign minister hails 'new chapter' in Saudi ties: IRNA
Send a link to a friend Share
[September 22, 2014] DUBAI (Reuters) - Iran and Saudi Arabia held their first foreign minister-level meeting since the 2013 election of President Hassan Rouhani, official Iranian media reported, signaling a possible thaw in chilly ties between the rival Gulf powers.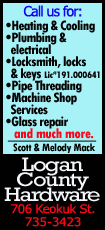 Shi'ite Muslim Iran and the conservative Sunni kingdom have been engaged in a bitter contest for influence in the region, evident in political and military struggles in Syria, Iraq, Lebanon, Bahrain and Yemen.

Foreign Minister Mohammad Javad Zarif suggested after his meeting in New York with his Saudi counterpart, Prince Saud al-Faisal, that the talks could lead to an improvement in relations.

"Both my Saudi counterpart and I believe that this meeting will be the first page of a new chapter in our two countries' relations," Iran's official IRNA news agency quoted Zarif as saying.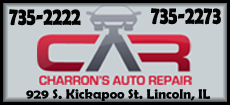 "We hope that this new chapter will be effective in establishing regional and global peace and security and will safeguard the interests of Muslim nations across the world."

IRNA reported that Prince Saud, in a reference to the advance of Islamic State militants in Iraq and Syria, said he was aware of the sensitivity of the situation.

"We are aware of the importance and sensitivity of this crisis and the opportunity we have ahead of us. We believe that by using this precious opportunity and avoid the mistakes of the past, we can deal with this crisis successfully," he said.
"These two countries are influential in the region and cooperation between them will have clear effects on the establishment of regional and global security."

(Reporting by William Maclean and Michelle Moghtader; Editing by Tom Heneghan)
[© 2014 Thomson Reuters. All rights reserved.]
Copyright 2014 Reuters. All rights reserved. This material may not be published, broadcast, rewritten or redistributed.