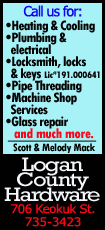 The video, obtained by TMZ, was a "cleaned-up, whittled down and condensed version of the events" that occurred in an Atlantic City casino elevator, Rice's legal team will reportedly claim.

Rice was suspended indefinitely and the Ravens released him after video of him punching and knocking out Janay Palmer became public on Sept. 8. The incident occurred in February. The couple later married.

The NFL initially suspended Rice for just two games, which drew widespread criticism for being too lenient. Commissioner Roger Goodell changed the terms of the ban after the video went public.

- - -

Former Tennessee Titans kicker Rob Bironas died in a single-car crash on Saturday night.

Bironas, 36, lost control of his SUV while traveling at a high rate of speed in Nashville, Tennessee and went off the road, hitting several trees before turning upside down around 11 p.m. CT, according to reports. He was transported to Vanderbilt University Medical Center, where he was pronounced dead upon arrival. There was no evidence of drugs or alcohol.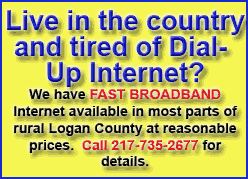 Bironas, who was married to Rachel Bradshaw, the daughter of Hall of Fame quarterback Terry Bradshaw, was released by the Titans in March following nine seasons with the team.

Bironas scored 1,032 points during his nine-year career with the Titans, second in team history behind Al Del Greco. He ranks fourth in NFL history with an 85.7 percent rate on field-goal attempts and holds the franchise record with 11 game-winning kicks, including a 60-yarder in 2006.

- - -

Minnesota Vikings running back Adrian Peterson is still in denial about his season likely being over and his future in the NFL in doubt because of child abuse charges, ESPN reported.

Even if Peterson reaches a plea deal with prosecutors in Texas, the league's discipline will probably prevent him from playing for the rest of the year, according to the report.

Peterson tweeted Friday that he passed a lie detector test, which sources said proves that the star running back "really doesn't get it."

The Vikings reportedly do not see Peterson being part of their future after attempting to activate him last Monday before placing him on the commissioner's exempt list two days later.

- - -

Oakland Raiders coach Dennis Allen's job status is "tenuous at best," according to ESPN.

The Raiders are 0-3 following a 16-9 loss to the New England Patriots on Sunday. Allen is 8-27 in his third season as the Raiders coach.

ESPN reported that Allen could be replaced soon on an interim basis by offensive line coach/assistant head coach Tony Sparano.

- - -

[to top of second column]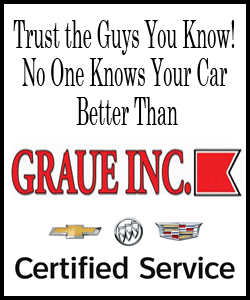 The Denver Broncos announced that there are no plans for the team's sale.

Owner Pat Bowlen resigned control of the team to focus on battling Alzheimer's Disease in July. There has been speculation that the team would be sold.

The team addressed those rumors in a statement.

"Owner Pat Bowlen has indicated a strong desire to keep specifics of his estate planning private, and the Denver Broncos intend to honor his wishes," the statement read. "While Mr. Bowlen's long-term hope is for one of his children to run the team, any speculation on the transition of his ownership to one of them is premature. No timetable has been set for that process by the organization or the National Football League. There are no plans for the sale of the Denver Broncos, and the Pat Bowlen Trust will continue to implement the provisions set forth by Mr. Bowlen to keep the team in the Bowlen family."

- - -

Washington Redskins cornerback DeAngelo Hall likely suffered a season-ending Achilles injury in Sunday's game at Philadelphia.

With the Eagles leading 24-20, Hall was helped off the field and taken to the locker room on a motorized cart. The non-contact injury was reported as a leg injury, but the Redskins announced Hall has a torn Achilles. He will be re-evaluated Monday but is likely headed for injured reserve.

- - -

San Diego Chargers running back Danny Woodhead, who had started in place of injured Ryan Mathews (knee), was carted off with a sprained ankle three minutes and 23 seconds into the first quarter of Sunday's game at Buffalo and did not return. His ankle fracture could be a season-ending "rupture," according to reports. (Editing by Gene Cherry)
[© 2014 Thomson Reuters. All rights reserved.]
Copyright 2014 Reuters. All rights reserved. This material may not be published, broadcast, rewritten or redistributed.