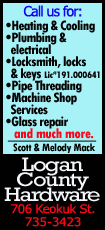 It was the Rockies' season-high sixth straight victory and came in their final home game this season. They finished with a 45-36 record at Coors Field where they won 13 of their final 15 games.

During their six-game surge, the Rockies outscored the opposition 61-19, including 35-13 in their wins against Arizona.

"In June we swept them, outscored them 32-17," Diamondbacks manager Kirk Gibson said teams last meeting in a three-game series at Coors Field. "And it's kind of a reversal in this series in four games. I don't really have an explanation. We tried to throw everything at them. They swung the bats really well, scored a lot of runs. And we weren't swinging the bats very well, so (we were) unable to shut them down."

The Diamondbacks have lost six straight games, one shy of their longest streak of the season. That skid came earlier in this dismal month, during which Arizona (62-94) has just five wins in 20 games. The victory enabled the Rockies (65-91) to take a three-game lead over the last-place Diamondbacks with six games remaining in their bid to stay out of the National League West cellar.


"I guess we had a battle in the trenches for the bottom, the last-place team, and they really didn't want to be there and they took care of that," said Arizona starter Wade Miley, who gave up six runs in 4 1/3 innings.

Third baseman Rafael Ynoa had three RBIs, and right fielder Brandon Barnes drove in two runs.

Michael Cuddyer hit his 10th home run, his long opposite-field blast in the seventh giving the Rockies 22 straight games at home with a home run, the second longest streak in franchise history. They homered in 32 straight home games in 1999.

Christian Bergman (3-4) pitched 5 2/3 innings, departing after he yielded a two-run homer to Mark Trumbo on an 0-2 slider. The hit scored left fielder Ender Inciarte, who led off the sixth with a double. Trumbo also led off the ninth with a home run against Juan Nicasio for his first multi-homer game this season and the fourth of his career.

"I feel like I can get out of that inning," Bergman said of the sixth. "It's two outs, nobody on and a four-run lead. If I don't feel like I couldn't finish that inning I probably shouldn't be out there in the first place. I felt like I had enough left, but it is what it is."

Rockies manager Walt Weiss admitted his "hook was a little quick there in the sixth," when he brought in left-hander Franklin Morales but "just felt like it was a dangerous, left-handed part of the lineup coming up and felt Frankie could nail that inning for us. But Bergman was good. He did his job, certainly did his part."

Two left-handed hitters followed Trumbo in the Arizona lineup. Gibson sent up right-handed hitting Cody Ross to pinch hit, and Morales struck him out to end the inning.

[to top of second column]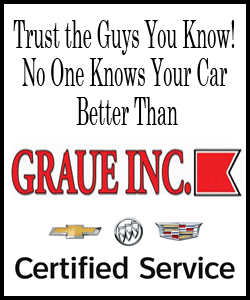 A three-run fifth gave the Rockies a 6-0 lead. Ynoa doubled home the final two runs of the inning when he lined the first pitch from reliever Randall Delgado off the glove of first baseman Trumbo.

Delgado took over for starter Wade Miley (8-12), who gave up eight hits and four walks and threw just 42 of 79 pitches for strikes.

Shortstop Josh Rutledge opened the fifth with a double and took third on a ground out. After catcher Wilin Rosario walked, center fielder Drew Stubbs singled home a run. Barnes followed with a single that loaded the bases for Ynoa.

The Rockies took an early 3-0 lead, scoring those runs with two outs. Barnes drove in two runs in the third with a bases-loaded double. Miley issued two walks in the inning and a single to Rosario before Barnes' hard grounder just inside first base. Second baseman DJ LeMahieu singled home a run in the second when Stubbs led off with a single and took second on a ground out.

"Didn't have very good command at all," Miley said. "And it's getting old for me to have one good start and the next start where you walk three or four guys. Couldn't find the fastball early, and it just kind of snowballed with every other pitch."

NOTES: Rockies 1B Justin Morneau got a scheduled day off as manager Walt Weiss planned to play him in three of four games in the series. ... Rockies LF Corey Dickerson, who has primarily batted fifth, hit leadoff for the eighth time this season and went 0-for-5. ... Diamondbacks manager Kirk Gibson said catchers Miguel Montero, Tuffy Gosewisch and Bobby Wilson will each start a game in the upcoming series at Minnesota. Wilson's start will be his first in the majors since Sept. 30, 2012, with the Los Angeles Angels. ... The Diamondbacks will play at Target Field for the first time Monday on their third visit to Minnesota and first since 2008...The Rockies scored 500 runs this season at Coors Field, their most since they scored 517 runs at home in 2003.
[© 2014 Thomson Reuters. All rights reserved.]
Copyright 2014 Reuters. All rights reserved. This material may not be published, broadcast, rewritten or redistributed.