Pirates 1, Brewers 0

Russell Martin's seventh-inning single drove in center fielder Andrew McCutchen from third to lift the Pittsburgh Pirates to a victory against the Milwaukee Brewers.

McCutchen led off the seventh with an infield single, then moved to second on a passed ball and took third on a wild pitch before Martin sent him home.

Vance Worley pitched an efficient outing for Pittsburgh, going eight shutout innings on 82 pitches. Worley (8-4) pounded the strike zone, throwing 63 strikes, and allowed four hits, walked none and struck out five.

The Pirates (84-71) extended their lead for the National League's second wild-card spot to 4-1/2 games with their victory over the Brewers.

- -

Dodgers 8, Cubs 5

Matt Kemp went 4-for-5 with four RBIs and the Los Angeles Dodgers inched closer to a National League West division title.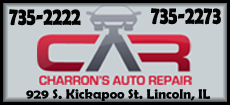 Kemp hit a two-run home run in the third inning and added a pair of RBI singles as the Dodgers (86-67) moved 4-1/2 games in front of San Francisco.

Los Angeles has just six games remaining including a three-game set with the Giants that starts Monday.

- -

Royals 5, Tigers 2

The Kansas City Royals pulled within 1-1/2 games of Detroit with a win over the Tigers in a matchup of the top teams in the American League Central.

Nori Aoki hit a two-run triple in the fourth inning to break a 2-2 tie that helped the Royals (84-70) to the win.

Kansas City holds a slim lead for the second American League wild card spot and is trying to reach their first post-season since 1985.

- -

Padres 3, Giants 2

The San Diego Padres scored four runs in the sixth inning and three more in the seventh to rout San Francisco.

Starter Ian Kennedy tossed 6-2/3 innings and allowed just two runs while Yasmani Grandal had three RBIs to lead the offense.

The loss dropped the Giants (84-71) 4-1/2 games behind the Dodgers in the National League West and into a tie with Pittsburgh for the top spot in the NL wild card race.

- -

Rangers 2, Angels 1

Ryan Rua hit a home run in the ninth-inning to help the Texas Rangers beat the Major League-best Los Angeles Angels.

The Angels (96-60) still lead Baltimore by 2-1/2 games for home-field advantage throughout the post-season.

- -

Nationals 2, Marlins 1

Led by a second consecutive superb outing by right-handed pitcher Stephen Strasburg, the Washington Nationals inched a little closer to securing the National League's top playoff seed with a victory over the Miami Marlins.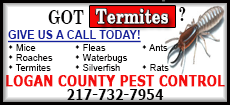 Strasburg (13-11) pitched seven shutout innings, allowing only three hits and striking out five with only two walks as he increased his Major League-leading strikeout total for the season to 235.

Washington remained 2-1/2 games ahead of the Los Angeles Dodgers in the race for home field advantage.

- -

Athletics 8, Phillies 6 (10 innings)

Josh Donaldson hit a walk-off two-run home run in the 10th inning to deliver a critical win.

Geovany Soto added three RBIs for the Athletics.

The Oakland (85-70) victory kept them in front in the race for the top wild card spot in the American League.

- -

[to top of second column]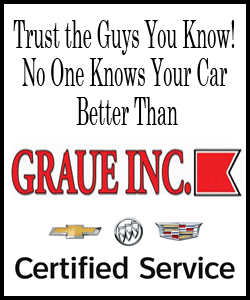 Red Sox 3, Orioles 2

Right-hander Joe Kelly threw seven innings and gave up three hits as the Boston Red Sox beat the Baltimore Orioles.

The Orioles (93-62) went 7-3 in their final 10-game homestand of the regular season.

Baltimore will host the first game of the American League Division Series on Oct. 2.

- -

Astros 8, Mariners 3

Jake Marisnick homered and had three RBIs as the Houston Astros beat Seattle to damage their playoff hopes.

Houston starter Collin McHugh tossed six solid innings and the Mariners (83-72) fell 1-1/2 games behind in the race for the second wild card spot in the American League.

- -

Yankees 5, Blue Jays 2

Masahiro Tanaka pitched effectively into the sixth inning to lead the New York Yankees to a victory over the Toronto Blue Jays.

Catcher Brian McCann caught Tanaka's return and also hit two home runs.

Tanaka (13-4) missed over two months with inflammation in his right elbow that was a partial tear of his ulnar collateral ligament, and allowed one run and five hits in 5-1/3 innings.

- -

Mets 10, Braves 2

Jason deGrom struck out 10 over six innings while allowing just three hits and shortstop Ruben Tejada homered in a victory by the Mets.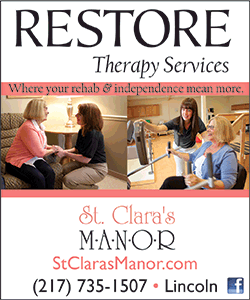 - -

White Sox 10, Rays 5

Avisail Garcia powered two home runs as the Chicago White Sox blasted Tampa Bay.

Garcia finished with three hits, Marcus Semien added three runs batted in and the White Sox scored six times in the sixth inning to grab a commanding 10-0 lead.

- -

Indians 7, Twins 2

Corey Kluber dominated the Minnesota Twins to deliver a victory for Cleveland.

Kluber went eight innings and struck out 14 batters, allowing just two runs to improve to 17-9.

- -

Reds 7, Cardinals 2

After clinching their fourth consecutive post-season appearance earlier, the St. Louis Cardinals saw their National League Central lead shrink.

The Cincinnati Reds belted four homers, including two solo shots from right fielder Jay Bruce.

St. Louis (87-69) were assured of at least a wild-card berth when the Milwaukee Brewers lost 1-0 to Pittsburgh, but the Pirates crept within 2-1/2 games of the Cardinals in the division. (Compiled by Jahmal Corner)
[© 2014 Thomson Reuters. All rights reserved.]
Copyright 2014 Reuters. All rights reserved. This material may not be published, broadcast, rewritten or redistributed.