But Frankie Hammond Jr. was the under-the-radar star.

Hammond made a pair of dubious decisions while fielding punts inside his own 5-yard line on Sunday, but one of those returns played a huge role in the Chiefs' first win of the season.

"He probably should have let a couple of those go," Chiefs Coach Andy Reid said of Hammond. "The flavor of the day, though, is that you are returning everything. Studies show that there's production there."

Two of Smith's TD passes were to running back Joe McKnight, including a 4-yarder with 4:35 left in the game, capping a nine-play drive.

But it was Hammond's 47-yard punt return -- which he fielded at his own 4-yard line -- that kick-started the drive.

Earlier in the game, a similar Hammond decision backfired. He fielded a punt at his own goal-line and ran it 48 yards. But a block-in-the-back penalty on the return forced the Chiefs to start the drive on their 1-yard line.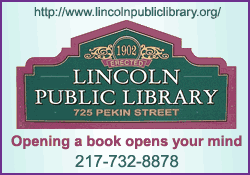 On the next play, Smith was sacked by defensive tackle Randy Starks and linebacker Jelani Jenkins for a safety, cutting the Chiefs' lead to 21-15.

"It was a blitz up the middle," Jenkins said. "They kind of had me blocked. I just kept moving my feet."

That, however, turned out to be the Dolphins' final points. The Chiefs scored the final two touchdowns, including a rather meaningless tally with 13 seconds left on a 6-yard run by running back Cyrus Gray.

In the end, Kansas City (1-2) snapped a five-game losing streak that dated to last season. The Chiefs' most recent win before Sunday came Dec. 15 against the Oakland Raiders.

Smith made a couple of mistakes -- a lost fumble and the safety -- but he was efficient throwing the ball, completing 19 of 25 for 186 yards. He was not intercepted.

"This is what you are looking for," Smith said, "a tough win on the road."

Miami, which knocked off the New England Patriots in its season opener, fell to 1-2.

Dolphins quarterback Ryan Tannehill struggled. He completed 21 of 43 passes for 205 yards.

Wide receiver Mike Wallace led Miami with five catches for 74 yards, but there were seven incompletions on passes thrown in his direction. And, the Dolphins had no plays longer than 30 yards.

After a scoreless first quarter, the Chiefs mounted a six-play, 62-yard touchdown drive to go up 7-0. Running back Knile Davis capped the drive with a 21-yard run, breaking two tackles up the middle.

[to top of second column]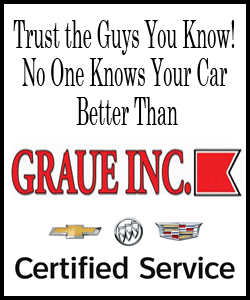 The Chiefs made it 14-0 with an eight-play, 76-yard drive that was capped by Smith's 22-yard TD pass to tight end Travis Kelce with 1:32 left in the first half. Kelce caught a short throw over the middle and sprinted toward the left corner.
Miami ended the half with an eight-play, 74-yard drive. But when Tannehill's 9-yard scramble was stopped at the Chiefs' 4-yard line with two seconds left. Miami settled for a 22-yard field goal by Caleb Sturgis. Chiefs nose tackle Dontari Poe made the stop on Tannehill.

The Dolphins cut the deficit to 14-10 with a 1-yard TD pass from Tannehill to wide receiver Brian Hartline. The drive was set up when two Miami defensive tackles combined to take the ball away from Smith. Jared Odrick stripped the ball, and Derrick Shelby recovered at the Miami 19.

Smith made up for his mistake by leading a 10-play, 66-yard TD drive that was capped by a 11-yard flip up the middle to McKnight.

Miami cut the deficit to 21-13 on a 51-yard field goal by Sturgis, which was made possible by Jarvis Landry's 74-yard kickoff return.

"Kansas City clearly deserved to win this game," Dolphins Coach Joe Philbin said. "It was a team loss in every respect."

NOTES: Chiefs All-Pro safety Eric Berry, who suffered an ankle injury last week, did not play. CB Ron Parker moved to safety to fill the void. ... Both teams played without their star RBs: Kansas City's Jamaal Charles (ankle injury) and Miami's Knowshon Moreno (elbow). Moreno rushed for 134 yards in his Miami debut, a Week 1 upset of New England, but he got hurt early in last week's loss at Buffalo. ... Charles was second in the NFL last season with 1,980 yards. The Chiefs were further hurt by the injury loss of backup RB De'Anthony Thomas. ... Miami was also without three other would-be starters: C Mike Pouncey, OG Shelley Smith and LB Koa Misi. ... Four ex-Dolphins, this year's Walk of Fame inductees, were honored by the team on Sunday: Jeff Cross, Tony Nathan, Ed Newman and Sam Madison.
[© 2014 Thomson Reuters. All rights reserved.]
Copyright 2014 Reuters. All rights reserved. This material may not be published, broadcast, rewritten or redistributed.