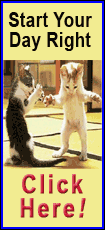 With a 23-14 victory over the San Francisco 49ers on Sunday, Arizona is off to just its third 3-0 start in 41 years and alone in first place in the toughest division in football.

The Cardinals also exorcized some demons against the 49ers, as they lost the previous four meetings with San Francisco and nine of the previous 10.

On this day at University of Phoenix Stadium, the Cardinals were able to turn the tables on the 49ers thanks to two third-quarter touchdown passes from quarterback Drew Stanton to rookie wide receiver John Brown, a fourth-quarter blocked field goal from veteran defensive end Tommy Kelly and a big defensive stop at the end.

The Cardinals outscored their first three opponents 30-0 in the fourth quarter, and now they have a week off to enjoy the view from atop the division. Meanwhile, the 49ers (1-2) are licking their wounds after losing consecutive games.

"For us, it's a huge step forward with all the things that have gone on in the last two weeks," said Cardinals coach Bruce Arians, referring to the indefinite deactivation of running back Jonathan Dwyer because of domestic-violence charges, the placement of outside linebacker John Abraham on season-ending injured reserve and a slew of key injuries. "I love the resiliency of our football team, the focus that they bring every single day to work, and getting that work done and moving on to the next game."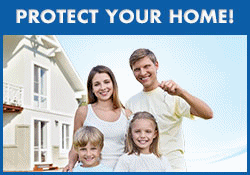 The 49ers were outscored by 56 points in the second half of their first three games.

"We have to come out at halftime with our mind right and stay focused and not let penalties bother us," linebacker Dan Skuta said. "We have to stay better."

Arizona is where it is despite playing back-to-back games without starting quarterback Carson Palmer, who is dealing with a nerve issue in his passing shoulder that prevents him from throwing a football with any degree of strength or accuracy.

Stanton, who went 1,365 days between starts until he led the Cardinals to a 25-14 road victory last week against the New York Giants, was efficient once again if not spectacular.

He completed 18 of 33 passes for 244 yards and two touchdowns -- both of which went to Brown during a span of four minutes, 49 seconds when the Cardinals turned an eight-point deficit into a 20-14 lead.

Just as important, he did not commit a turnover. Between them, Stanton and Palmer have thrown 99 passes without an interception.

Stanton's first touchdown to Brown was a 24-yard strike down the middle. Brown split the coverage and gained easy separation.

After Arizona forced the 49ers to punt, Stanton tried the same play again on a third-and-6 at the San Francisco 21. Once again, Brown got by safeties Jimmie Ward and Antoine Bethea, and he hauled in his second TD of the game.

Behind quarterback Colin Kaepernick, the 49ers looked as though they were going to roar right back. Kaepernick completed seven consecutive passes for 81 yards on the ensuing drive. The 49ers had to settle for a field-goal try, but Kelly got his right arm up to block kicker Phil Dawson's 46-yard attempt.

San Francisco also hurt itself by taking too many penalties, especially in the second half when the game was decided. Of the 49ers' nine flags for 107 yards, six of them (for 85 yards) came after halftime.

[to top of second column]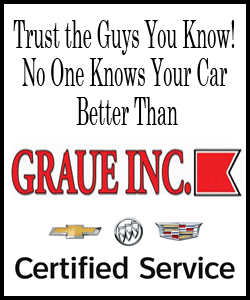 "We've got to do a better job -- coaches and players -- not getting those penalties," 49ers coach Jim Harbaugh said. He added of being two games behind the Cardinals, "There's a lot of football left. We've got to get regrouped in a hurry. We've got a lot of good football teams to play."
Kaepernick finished 29 of 37 for 245 yards a touchdown. He also ran 13 times for 54 yards. He tried to lead the 49ers on a late-game finish, but the Cardinals' defense was too stout. Safety Tony Jefferson made a key play, dropping Kaepernick for a 9-yard loss with just under five minutes remaining, forcing a third-and-19 the 49ers couldn't convert.

"I missed the first sack, so I knew I had to get the second one," Jefferson said. "We were calling the blitzes, putting the pressure on him, and he was hanging back there a little bit the whole game, so I knew I had to get there."

Each team scored on its first two possessions of the game -- the 49ers collecting touchdowns while the Cardinals settled for field goals.

Stanton drove Arizona 47 yards on seven plays before kicker Chandler Catanzaro hit a 51-yard field goal for a 3-0 Cardinals lead.

Then it was the Kaepernick show. The 49ers quarterback sandwiched consecutive 80-yard touchdown drives around a 32-yard field goal by Catanzaro. Kaepernick capped the first scoring march with a 2-yard scoring pass to wide receiver Michael Crabtree, and then he rushed five times for 23 yards before rookie running back Carlos Hyde ran for a 6-yard score to make it 14-6 at the half.

Kaepernick completed his first nine passes of the game and rushed for 45 yards on nine carries in the first half.

Cardinals wide receiver Larry Fitzgerald caught three passes for 34 yards and he also lost a fumble. He didn't get his first reception until 8:48 remaining in the fourth quarter, sparking the crowd to thunderous chants of "Larry, Larry."

NOTES: The Cardinals lost starting CB Antonio Cromartie to a knee injury with 8:33 remaining in the third quarter. He walked off under his own power, but coach Bruce Arians said the team wouldn't know the full extent of the injury until Monday or Tuesday. ... San Francisco deactivated its top two tight ends, Vernon Davis (ankle/knee), who caught eight passes for 180 yards and two touchdowns against Arizona on Oct. 13, 2013, and Vance McDonald. ... CB Tramaine Brock (toe) was also inactive for the 49ers. ... Cardinals S Tyrann Mathieu, who tore two knee ligaments last December, made his first start of the season for the Cardinals after playing in a limited role last week at the Giants. ... The Cardinals improved to 10-0 under Arians when allowing 20 or fewer points.
[© 2014 Thomson Reuters. All rights reserved.]
Copyright 2014 Reuters. All rights reserved. This material may not be published, broadcast, rewritten or redistributed.