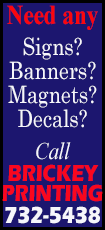 When Tim and Lorna Searby, from Lincoln, visited with former Lincolnites, Randy and Linda Storm, at their Michigan home recently, conversation turned to the Harvest of Talents for World Hunger and seeds for the collaboration of talents to present a musical Harvest benefit were planted.

A program was assembled, a cast of talented musicians were recruited, rehearsals have been underway, all leading up to the upcoming "Afternoon of Great Scenes From the Musical Theatre", to be presented in the sanctuary of Lincoln Christian Church, Lincoln, IL on Sunday, September 28, 2014 at 2 p.m.

The program will include great scenes from a number of outstanding musicals including: The Sound of Music, Phantom of the Opera, Guys and Dolls, My Fair Lady, Wicked, The King and I, Oliver, Forty Days and Forty What?, Fiddler on the Roof and Hello Dolly. The Harvest of Talents Vocal Ensemble will be featured and the newly formed Children's Ensemble will round out the event.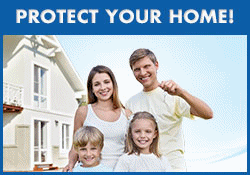 The Harvest benefit will feature the talents of Linda Storm, Tim Searby, Gail King, Kay Dobson, Brandon Davis, Julie King, Tiffany Spragg, Paula Landess, LaVerne Tesh, Rich Knopp, Mike Vernon, Gayla Wood, Annie Sheley, Betsy Ramsey, Randy Storm, Laurin Hill, Barry King, Bev Kurka, Deb Parker, Paula Knopp, Bob Kurka, Lorna Searby, Emmary Roemer, Donnie Parker, Dan Bailey, Sadie Bolton, Owen Roemer, Maura Gowin, Ziljdian Bolton, Eli Roemer, Isaac Spragg, Erin Gowin and Ella Roemer.

Local summer theatre fans will recognize the names of many listed above from past theatrical performances at the Lincoln College Performing Arts Center. Searby has directed and performed in a number of local community productions as well as those on the Lincoln Christian University stage. Storm was for many years an instructor in the LCU Music Department as well as the organist at Lincoln Christian University and Lincoln Christian Church.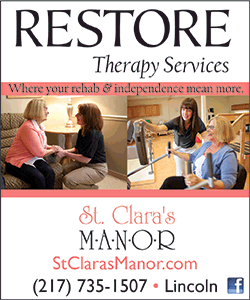 An invitation is extended to musical lovers of all ages to attend the September 28th performance which will benefit the Harvest of Talents for World Hunger. We encourage you to invite friends to attend what will be an outstanding Sunday afternoon musical event. A freewill offering will be received and all proceeds will be channeled through the Harvest of Talents to International Disaster Emergency Service to help feed hungry and hurting people around the world.

Anyone having questions concerning the Concert may contact Searby @ 217-671-0868.

The Harvest of Talents for World Hunger is a unique ministry of the Lincoln Christian Church.
The Lincoln church will host the 31st Annual Harvest of Talents on Saturday, October 25, beginning at 7 a.m. in its Fellowship Center. The Harvest will feature its signature cinnamon and caramel pecan rolls, a vegetable soup luncheon, and will offer hundred of handmade items, perfect for gift giving. A 2 p.m. auction of handmade, one of a kind items, will close out the event.


In the past 30 years the Lincoln Harvest has raised over $1,819,213.38, every penny of which has been earmarked for hunger needs worldwide.Anyone desiring more details about the Harvest may contact the church office @217-732-7618.
[Text received; PATRICIA SNYDER; HARVEST OF TALENTS, LINCOLN CHRISTIAN CHURCH]