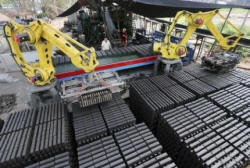 Euro zone growth slows as Chinese factories trundle on
Send a link to a friend Share
[September 23, 2014] By Jonathan Cable and Jake Spring
LONDON/BEIJING (Reuters) - Euro zone business growth dipped to a 2014 low in September as firms again cut prices, while factory activity in China picked up only slightly, surveys showed, keeping the spotlight on policymakers' plans for economic stimulus.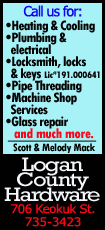 The data seems sure to dishearten the European Central Bank, struggling to spur growth and revive disconcertingly low inflation and whose head Mario Draghi again raised prospects on Monday of using extra unconventional measures if needed.

In China, signs of a weakening labor market reinforced expectations that authorities in Beijing would further relax financing conditions in coming weeks.

"The Chinese number beat expectations but it's not really going anywhere," said Peter Dixon, senior economist at Commerzbank. "It's indicative of an economy that doesn't have a lot of momentum behind it. It's doing okay but we would be looking for a bit more strength."

The HSBC/Markit Flash China PMI rose to 50.5 in September from August's final reading of 50.2. Economists polled by Reuters had expected factory growth to stall at 50.0, citing deteriorating business confidence and the growing drag from the cooling property market.

Markit's Eurozone Composite Flash Purchasing Managers' Index, based on surveys of thousands of companies across the region and seen as a good indicator of growth, dipped to a nine-month low of 52.3, shy of expectations in a Reuters poll for no change from August's 52.5.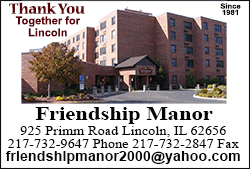 INFLATION OUTLOOK POOR

The index has been above the 50 mark that separates growth from contraction since July 2013.

But Markit said the latest survey pointed to third-quarter economic growth of just 0.3 percent - not enough to generate strong inflation.

"This survey does nothing to alter the picture of a struggling euro zone economy, intensifying the pressure on governments and the ECB to provide more policy support," said Jennifer McKeown, senior economist at Capital Economics.

Growth ground to a halt in the bloc in the last quarter as Germany's economy shrank and France's stagnated, and the ECB surprised markets earlier this month by cutting benchmark lending and deposit rates further and said it would buy asset-backed securities and covered bonds.

Notwithstanding Draghi's remarks on Monday, no more changes to policy are expected when the Governing Council meets next week. [ECILT/EU]

Consumer inflation in the 18 countries sharing the euro rose to just 0.4 percent year-on-year in August, slightly higher than July's 0.3 percent but staying so far below the ECB's 2 percent target ceiling that it was not enough to radically alter the outlook.

According to the PMIs, firms cut prices again this month - although not as steeply as they did in August. The composite output price index rose to 49.2 from 48.9 but has now been below the 50-mark for a full 2-1/2 years and the discounting may still not be paying off.

The manufacturing PMI for Germany, Europe's largest economy, slumped to 50.3, its lowest reading since June 2013 and below all forecasts in a Reuters poll of 32 economists. Its services PMI however blew out the top end of forecasts.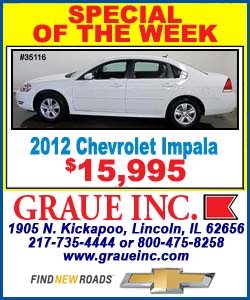 A service industry PMI for France, the bloc's second-biggest economy, sank to 49.4 after just two months in growth territory.

"The German economy is still ticking along at a reasonable rate of growth but it's by no means impressive. The overall picture for France when you put this all together is another quarter of stagnation at best," Chris Williamson, Markit's chief economist said.

JOB LOSS

Shares were on course for a third day of losses on Tuesday after the downbeat European data, though the Chinese factory survey gave commodities a break from recent selling.

"We still expect some more measures (from Beijing authorities) to support growth, such as stimulating infrastructure investment, relaxing property market policies and some more monetary easing steps," said Louis Kuijs, an economist at RBS in Hong Kong.
Bets against overt policy easing are in line with remarks by senior leaders including Finance Minister Lou Jiwei, who said over the weekend that China would not dramatically alter its policy based on any one indicator.

But the government's promises to desist from ramping up credit supply are increasingly being tested by a run of data showing that the world's second-biggest economy is sliding into a deeper slowdown.

Tuesday's PMI showed a measure of employment shed more than a point to drop to 46.9, its lowest since February 2009 during the global financial crisis, when a collapse in exports threw tens of millions of Chinese out of work.

A hefty drop in employment could raise alarm bells for the government, which has indicated it will tolerate slower economic growth below 7.5 percent for the year as long as employment is not affected.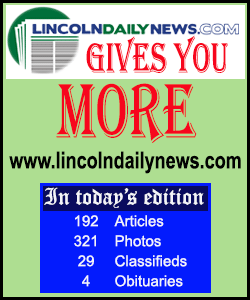 "The reading is still weak and we believe that the economy has shifted toward 7 percent year-on-year growth," Credit Agricole economists said in a note to clients.

(Editing by John Stonestreet)
[© 2014 Thomson Reuters. All rights reserved.]
Copyright 2014 Reuters. All rights reserved. This material may not be published, broadcast, rewritten or redistributed.