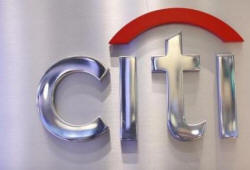 Citigroup seeks stay on Argentine debt order; government threatens penalties
Send a link to a friend Share
[September 23, 2014] By Nate Raymond
NEW YORK (Reuters) - Citigroup Inc <C.N> plans to ask a U.S. judge to put on hold an order barring it from processing payments on $8.4 billion in bonds issued under Argentine law following the country's record 2002 default, court documents showed.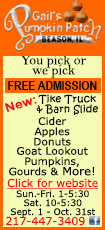 Citigroup says it faces regulatory and criminal sanctions by the South American country, which defaulted on some of its debt in July, if it cannot process the $5 million interest payment due to bondholders by Sept. 30.

Economy Minister Axel Kicillof on Monday threatened Citigroup with "penalties" if the bank failed to make the payment, as the government fights to prevent the debt crisis from spreading to other types of bonds.

A lawyer for the bank told U.S. District Judge Thomas Griesa of its plans during a hearing in New York on Friday just hours after a federal appeals court dismissed Citigroup's appeal of Griesa's injunction prohibiting payment.

"As your honor knows, we are facing a payment deadline of Sept. 30, so we are likely also to move for a stay," said Karen Wagner, a lawyer for Citigroup, according to the transcript obtained on Monday.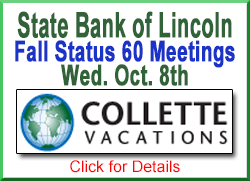 No other parties were present at last Friday's hearing with Griesa. Griesa has since scheduled a new hearing on the matter for Friday at 3:00 p.m. EDT (1900 GMT), a court official said on Monday.

Under the terms of a 2012 ruling, Griesa ordered that Argentina must pay in full the U.S. investment firms that rejected bond swaps in 2005 and 2010 at the same time as servicing its performing debt. Investors who exchanged bonds were paid less than 30 cents on the dollar.

In a separate order, Griesa said the injunction also prohibited Citigroup from processing payments on bonds issued under Argentine law.

Argentina defaulted in July after Griesa froze a $539 million coupon payment on foreign law bonds. However, he allowed Citigroup to make a one-off payment on local law bonds and the bank argues the injunction against local law bonds should be lifted.

Kicillof acknowledged Citigroup had been shackled by Griesa's ruling, but said Citibank's operations in Argentina were governed by local law.
"If Citibank doesn't distribute the money, it will be violating Argentine law," he told local radio station Del Plata. "There are a number of regulations that include different penalties. I don't know which path Citibank will walk down."

Wagner had told the 2nd U.S. Circuit Court last week that Argentina had put "a gun to its head, and the gun will probably go off" if the bank is unable to process the payments.

Hours after the appeals court tossed out the file on Friday, Griesa told Citigroup it was his view that "the Argentine law bonds issued in Argentina, payable in Argentina, subject to Argentine law, are different from the bonds subject to the (2012) order," the transcript showed.

Danielle Romero-Apsilos, a spokeswoman for Citigroup, confirmed on Monday that the bank "will seek to argue our case on an emergency basis in front of Judge Griesa this week, given the impending Sept. 30 payment date."

(Additional reporting by Eliana Raszewski in Buenos Aires; Writing by Richard Lough; Editing by Noeleen Walder, Matthew Lewis and Ken Wills)
[© 2014 Thomson Reuters. All rights reserved.]
Copyright 2014 Reuters. All rights reserved. This material may not be published, broadcast, rewritten or redistributed.