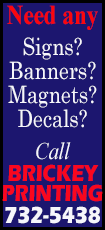 The store that inserted Scandinavian design into millions of households from Beijing to Boston needs to come up with something new to keep its leading position in an industry which is fast being transformed by travel and the Internet.

Says its head of design Marcus Engman: "I think we have to - and we are - rethinking what's Scandinavian for tomorrow."

IKEA's sales boomed in part because it kept costs down by cleverly convincing customers to piece their purchases together themselves. Now it wants to double those sales to 50 billion euros by 2020, expand its current 362 stores by launching in places like India, and boost online revenues.

To do that successfully, it must take into account the fact that its customers are now global citizens with sophisticated tastes, and that it is catering to a far wider audience than when it first launched in 1943. Over the last year IKEA had 775 million store visits across about 50 countries - and 1.2 billion visits to its website.

"Everybody has a bigger view than what they had in the fifties," Engman told Reuters from IKEA's design center in the remote southern Swedish village of Almhult, where he leads a tight team of 20 designers.

"That means we have to change."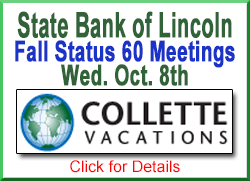 In seeking to recreate a new Scandinavian image - IKEA is best known for its minimal designs - the company acknowledges too that the face of Sweden has also changed.

Since founder Ingvar Kamprad started selling matches and flower seeds to his neighbors as a child, Sweden's open-door immigration policy has seen refugees from war in Africa and the Middle East arrive in their thousands. Now one-tenth of the population of the country can say it was born overseas.

IKEA itself is also expanding well beyond Europe, which currently brings in around 70 percent of its sales, to emerging markets.

That means tomorrow's store design may be more about blended styles - a challenge given IKEA's well-known utilitarian chic.

"If you have an extremely elaborate pattern out of Asia, for instance, could we mix that with a very straight forward, functionalist view from us?" wondered Engman.

NO RULES

Wearing trendy spectacles, a black and white striped t-shirt and sneakers, the 48-year-old Swede acknowledges the importance of fashion in his business.

With the likes of clothes retailers Zara, Next and Hennes & Mauritz competing to sell home furnishings, IKEA is looking to catwalks for inspiration.

For the first time, it is bringing in fashion designers - Londoner Katie Eary, for instance, who is developing wild-looking textiles for items like lamps and pillow cases.

"She's a little bit into scary digital patterns, and we like that," Engman says, pointing at a lamp covered in giant hot pink eyeballs as he walks around IKEA's design center, a massive open-space playground for product developers.
Fashion designers can bring new zest to home furnishings because they have a less traditional view and attack colors and patterns differently, he adds. "They are not taught the rules."

Engman's design team currently spends 30 to 40 percent of the time out of the office - traveling to places like China, Brazil or Southeast Asia to source new ideas and material such as wood from Eucalyptus and Acacia trees. IKEA is one of the world's top users of wood and works with more than 1,000 suppliers across 52 countries.

COUNTING PENNIES

Engman's father developed IKEA's "Klippan" sofa in the seventies. It is a model that is still sold in stores today.

But mass production has become more difficult since then - part of the challenge being a world where people want more than ever to be seen as unique.
One answer to this, Engman says, would be to let buyers choose their own colors and textiles in order to tailor-make more products to their own tastes.

His designers are also spending a great deal of time thinking about modern living and how to deal with smaller spaces, more frequent moves and social media-focused lifestyles.

"In the past, a family started out looking at the fireplace together and playing games. Then it was the TV set," he said. "Now, you have a whole family of four in the living room, but they are all doing different things."

Whatever IKEA decides upon for its new design approach, some aspects will not change.

Across Engman's sprawling design center, new products are stuck with post-it notes bearing a suggested price, and the design chief talks constantly of "cracking the code" to ensure prices are affordable for the masses.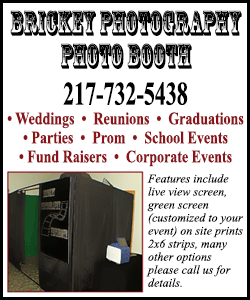 "The price is always something everybody should know about any product," he says. "What's the goal? It's the accessibility of the product."

(Editing by Sophie Walker)

[© 2014 Thomson Reuters. All rights reserved.]
Copyright 2014 Reuters. All rights reserved. This material may not be published, broadcast, rewritten or redistributed.