U.S. agency moves to end sex bias in biomedical research
Send a link to a friend Share
[September 23, 2014] By Will Dunham
WASHINGTON (Reuters) - The U.S. National Institutes of Health began putting in place on Tuesday its new policy aimed at ending long-standing sex bias in biomedical research favoring male lab animals and cells in the pivotal studies that are done before human clinical trials.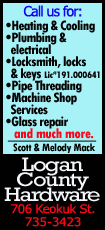 The NIH, the U.S. government's medical research agency, said it had approved about $10 million in funds to supplement grants already given to 82 recipients from various universities and hospitals to expand studies to better explore possible sex differences in numerous types of medical conditions.

Research has shown that men and women sometimes experience diseases differently and respond to treatments differently. Before new medicines or treatments can be tried on people in clinical trials, they are tested on animals or cells in a lab in so-called preclinical studies.

An over-reliance on male lab animals like mice and rats and male cells in lab dishes in such research has obscured important sex differences that could guide future studies involving human subjects, leading to flawed findings, according to the NIH.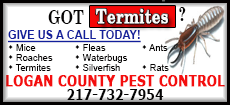 "We think it's an important change and a meaningful change," Dr. Janine Clayton, director of the NIH Office of Research on Women's Health, said of the new policy.

"It is designed to be a catalyst for considering sex as a fundamental variable in research," Clayton added. "We're asking one simple question: What effect does sex have in the context of your research?"

The researchers who received the supplemental grant money are working on studies involving human and non-human subjects looking at matters including immunology, cardiovascular physiology, neural circuitry and behavioral health, the NIH said.
Under the new policy, first announced in May, researchers seeking NIH grants will have to report their plans for balancing male and female cells and animals in preclinical studies, with only "rigorously defined exceptions."

The U.S. Congress two decades ago required the NIH to include women in research it funded that involved human subjects. Before that, some clinical trials simply excluded women, leading to findings that failed to account for important sex differences.

(Reporting by Will Dunham; Editing by Peter Cooney)
[© 2014 Thomson Reuters. All rights reserved.]
Copyright 2014 Reuters. All rights reserved. This material may not be published, broadcast, rewritten or redistributed.