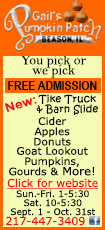 A's 8, Angels 4

Right-hander Jeff Samardzija pitched seven strong innings, and Oakland continued its push for an American League wild-card playoff berth with a 8-4 victory over Los Angeles.
The A's increased their lead in the American League wild-card race to one game over the Kansas City Royals and are now three games ahead of the Seattle Mariners.

Samardzija (5-5) gave up an unearned run in the first inning, snapping his streak of 16 scoreless innings, but he blanked the Angels over the next six frames.

- - -

Padres 1, Rockies 0

Eric Stults and four relievers blanked the Rockies on 10 hits and Rene Rivera provided the game's only run with a first-inning double as the San Diego Padres defeated Colorado 1-0.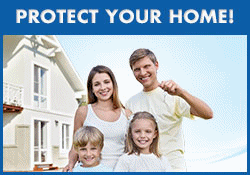 The win, the Padres' second shutout victory in four games and third in their past eight at Petco Park, enabled San Diego to tie its single-season record for wins at Petco Park.

The Padres are 47-32 at home, including a 7-1 mark on the current homestand and a 23-7 record since the All-Star break at home.

- - -

Pirates 1, Braves 0

Pittsburgh left-hander Francisco Liriano pitched six scoreless innings in a 1-0 win over the Atlanta Braves.

Liriano (7-10) allowed only three hits and walked four, struck out seven and helped the Pirates reduce their magic number to two games over the Milwaukee Brewers.

Liriano got the only run he needed from center fielder Andrew McCutchen, who led off the sixth inning against Atlanta starter Aaron Harang with a line-drive homer, his 24th, into the left-center field bleachers.

- -

Cardinals 8, Cubs 0

St. Louis right-hander Adam Wainwright threw seven shutout innings while becoming the major league's second 20-game winner this year, and the Cardinals beat the Chicago Cubs 8-0.

Wainwright (20-9) scattered three hits, struck out eight and walked one.

The Cardinals (88-69) maintained a 2-1/2 game lead over Pittsburgh atop the National League Central with five games to play.

- -

Royals 2, Indians 0

Danny Duffy pitched six scoreless innings, combining with three relievers on a seven-hitter, as the Kansas City Royals beat the Cleveland Indians 2-0.

With the win, Kansas City pulled to within one game of Detroit for first place in the AL Central.

Left-hander Duffy (9-11) gave up six hits with five strikeouts and two walks.

- -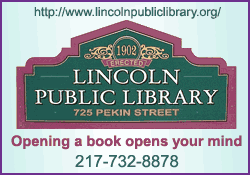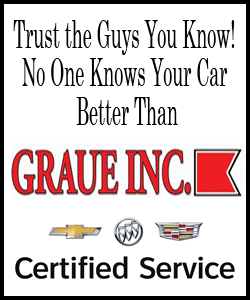 Yankees 5, Orioles 0

Derek Jeter opened his final series at home by driving in three runs as the New York Yankees blanked the Baltimore Orioles 5-0.

After going hitless in 28 at-bats, Jeter is 9-for-21 with six RBIs in his final run of games at home before he retires.

He drove in three runs for the first time since Sept. 9, 2012 against Baltimore and did so at home for the first time since Aug. 1, 2012, also against the Orioles.

- -
White Sox 2, Tigers 0

Chris Bassitt recorded his first major-league win and Tyler Flowers homered for the game's only runs as the Chicago White Sox silenced the American League Central Division-leading Detroit Tigers 2-0.

Bassitt (1-1) scattered six hits in 7 2/3 innings, walking one and striking out three.

Flowers' home run was his sixth in 13 games and 15th of the season, giving the White Sox a 2-0 lead in the second.

- -

Blue Jays 14, Mariners 4

J.A. Happ pitched seven innings and Danny Valencia drove in three runs with a first-inning triple as the Toronto Blue Jays defeated the Seattle Mariners 14-4.

The Blue Jays had homers by right fielder Jose Bautista, left fielder Kevin Pillar and center fielder Anthony Gose.

The Blue Jays chased Mariners starter James Paxton (6-4) in a five-run third.


- -

Rangers 4, Astros 3

Rangers 31-year-old rookie Guilder Rodriguez got his first major league hit and his first game-winning RBI, driving home the go-ahead run in the Texas Rangers' 4-3 victory over the Houston Astros.

The seventh-inning drive glanced off the glove of leaping shortstop Jonathan Villar to break a 3-3 tie.

- -

Diamondbacks 6, Twins 2

Josh Collmenter allowed two runs in 6-1/3 innings, and the Arizona Diamondbacks defeated the Minnesota Twins 6-2.

Collmenter (11-8) retired the first seven batters he faced and allowed only one run through the first four innings before Arizona broke the game open with a five-run fifth.

- - (Compiled by Ben Everill)
[© 2014 Thomson Reuters. All rights reserved.]
Copyright 2014 Reuters. All rights reserved. This material may not be published, broadcast, rewritten or redistributed.