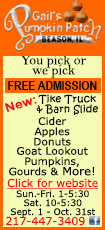 The wins gave the Big Blue a 13-3 record this season and moved Head Coach Debbie Kiick into a tie with Linda Slagell as the Big Blue's winningest volleyball coach. Kiick's career mark stands at 327-174 while Slagell's career mark is 327-190.

Highlighting the weekend was Millikinís 3-2 (20-25, 25-17, 23-25, 26-24, 15-11) win over #14 College of St. Benedict on Friday. Senior All-American Audrey Krajec (West Salem, Edwards County H.S.) led the Big Blue attack with 21 kills, 10 digs and two blocks. Krajec had a .356 hitting percentage. Freshman Erin Syversen (Pewaukee, Wis., Waukesha West H.S.) had a team high 14 digs, 10 digs and three blocks. Freshman Jenna Hilgers (Mason City, Illini Central H.S.) had 50 set assists, 11 digs and two blocks. Christina Capuani (Addison, Addison Trail H.S.) had 11 digs and three service aces.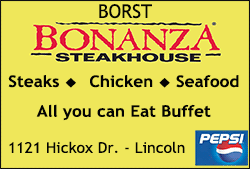 Millikin lost its first match of the day to the University of Chicago 3-1 (19-25, 25-16, 25-19, 25-22.). Krajec led the Big Blue attack with 16 kills and 10 digs. Senior Jade Becker (Mt. Zion, H.S.) had 12 kills. Capuani led Millikin with 18 digs. Geena Mancuso (Naperville, Waubonsie Valley H.S.) added 15 digs. Syversen had 14 digs, nine kills, two service aces and two blocks.

Millikin started play Saturday with a 3-0 win over Susquehanna (25-10, 25-16, 25-14). Krajec had 20 kills in the game with a .459 hitting percentage. Krajec added eight digs, four blocks and one service ace. Hilgers had 30 set assists. Syversen had nine kills and nine digs. Capuani had a team high 10 digs. Mancuso had three aces.

The Big Blue defeated Wisconsin-Platteville 3-0 (25-14, 25-22, 25-20). Krajec again led the way for Millikin with team highs in kills (13), digs (eight) and service aces (three). Krajec's hitting percentage was .478 for the match. Becker had six kills with a .625 hitting percentage. Hilgers had 33 set assists and helped the Big Blue to a team hitting percentage of .359.

Krajec was named to the Elmhurst Invitational All-Tournament Team.

Millikin will be back in action on September 26-27 at the University of Chicago Tournament.

Big Blue Soccer Wins In Double OT

The Millikin womenís soccer team defeated Principia College 2-1 in double overtime on September 16 in Elsah, Illinois.

Millikinís Angela Pulice (Tinley Park, H.S.) scored the game winner with three minutes left in the second overtime with the assist going to Cassidy Copeland (Mainesville, Ohio, Kings H.S.). Copeland scored Millikinís first goal of the game.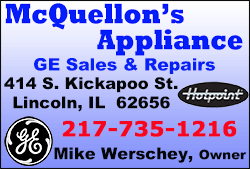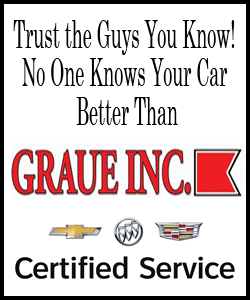 Anna Benvenuto (West Allis, Wis., PIUS XI H.S.) had a solid game in the goal for Millikin recording 14 saves.

The Big Blue lost at #14 University of Chicago 4-0 on September 20.
Millikin Womenís Golf Fifth

The Millikin women's golf team finished fifth place in its own Millikin Fall Classic played on September 21 at Red Tail Run Golf Course in Decatur, Illinois. The tournament was shortened to one round after Saturday's round was canceled due to thunderstorms that hit while the players were on the course.

Millikin shot a team total of 362 with junior Codi Gramlich (Highland, H.S.) leading the way with a round of 87 to tie her for 16th place. Senior Lauren Abrahamson (Troy, Triad H.S.) tied for 21st with an 89.

Next up for the Big Blue is the CCIW Championships played Oct 2-4 at the Crestwicke Country Club in Bloomington, Illinois.

Cross Country Back in Action

After a two week break in competition, the Millikin men's and women's cross country team returned to action at the Wheaton Gill Dodds Invite at St. James Farm in Warrenville, Illinois on September 20.


The Millikin women finished in 10th place while the Big Blue men were 14th.

Millikin's top female runner was Jamie Michl (Newton, H.S.) who covered the 6K course in 24:26 for 51st place. Freshman Alivia Powers (Wapella, Clinton H.S.) turned in a time of 24:46 to move up to 18th on the Millikin all-time 6K performance list.

In men's action, Timee McElroy (Mt. Zion, H.S.) led the way with an 8K time of 29:01 to finish in 115th.

Millikin will be back in action on Friday, September 26 at the Brissman\Lundee Invite hosted by Augustana College in Rock Island, Illinois.
[Text received; BRIAN MARSHALL, MILLIKIN UNIVERSITY]