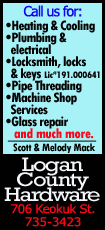 Now that the former Chicago Cub finally has his chance, he is savoring every chance and giving the Oakland A's a huge boost in their quest to secure an American League wild-card playoff berth.

Samardzija pitched seven strong innings Monday night, leading the A's to an 8-4 victory over the Los Angeles Angels.

The A's, who won their second in a row, increased their lead in the AL wild-card race to one game over the Kansas City Royals and moved three games ahead of the Seattle Mariners. The top two teams face off next week on a one-game playoff.

"This last month has been fun for me," said Samardzija, who was traded by the Cubs to the A's on July 5. "It's a new situation for me, something I've been asking for for a long time. I've got in the situation, and I want to take advantage of it. These opportunities aren't guaranteed, and they don't come around too often, so you don't want to waste them."

Samardzija (5-5) gave up an unearned run in the first inning, snapping his streak of 16 scoreless innings, but he blanked the Angels over the next six frames. He has gone 23 consecutive innings without allowing an earned run. Samardzija gave up five hits and struck out three. He didn't walk a batter for the fourth time in his past five starts.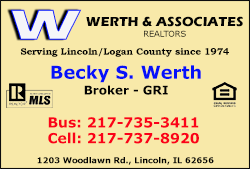 "He was outstanding," said A's catcher Geovany Soto, who was Samardzija's teammate with the Cubs from 2008-2012. "So awesome to see this guy after a couple years. Just see a young kid with a great arm, to see him mature the way he has in the starter's role and put everything together is great to see."

The Angels, who clinched the AL West crown Wednesday, remain 2 1/2 games ahead of the Baltimore Orioles in the battle to finish with the best record and secure home-field advantage throughout the playoffs.

Angels left-hander C.J. Wilson (13-10) lasted just two-thirds of an inning against the A's. He gave up six runs, four of them earned, on two hits while walking four in his shortest outing of the season. Wilson threw 35 pitches, only 12 for strikes, against a patient A's lineup that refused to chase balls out of the strike zone.

"It's discouraging to lose," Wilson said. "We're trying to play for the best record, trying to clinch home-field advantage, but you really try not to attach too much to a loss. I pitched poorly and wasn't able to locate the catcher's mitt."

Wilson was coming off one of his best starts of the season, when he blanked Seattle for seven innings on one hit Wednesday in a 5-0 victory. He was 5-0 with a 2.79 ERA in his past eight starts against the A's before his first-inning meltdown Monday.

"That's a rough one for C.J.," Angels manager Mike Scioscia said. "It looked like he had been making progress, pitched a terrific game for us last outing, and this was obviously a tough start for him.

"We've looked at C.J. from every angle possible. He's prepared, he knows what he's trying to do, he has terrific stuff. At times it works and he's on top of the game. Sometimes the game's on top of him, and we saw that tonight."

[to top of second column]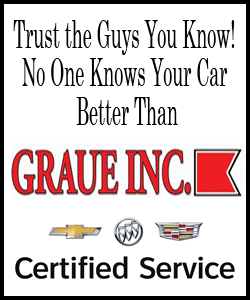 Samardzija received two or fewer runs of support in eight of his first 14 starts after being traded by the Cubs to the A's. That includes his previous outing, when he pitched eight shutout innings but got a no-decision in a 6-1 loss to Texas. This time, the A's gave him a five-run lead in the first inning.

Soto hit a bases-loaded, two-run single in the first inning, and first baseman Stephen Vogt drove in two runs with a bases-loaded single in the seventh off left-handed reliever Michael Roth.

"When we just put that one up and the second one up I was happy," Samardzija said. "I felt like the way I've been throwing, that was going to be enough. But them to go on and add four more to that and then Vogter to add two more later in the game, that's what it's all about."

Once Samardzija had the lead, he kept attacking the strike zone and energizing his teammates.

"He's aggressive. He's a shark," Soto said, using Samardzija's nickname. "He's coming at you, he's coming for some blood. Good or bad, he's coming after you."

Angels first baseman Albert Pujols hit his 28th home run of the season, a three-run shot into the left field seats off A's reliever Evan Scribner in the eighth inning. Pujols has 1,602 career RBIs and is in sole possession of 33rd on baseball's all-time list.

NOTES: Oakland SS Jed Lowrie was in the starting lineup Monday despite leaving Sunday's game due to a swollen left foot. ... A's C Derek Norris got a cortisone shot in his injured right shoulder Sunday and returned to the lineup Monday as the designated hitter. ... Angels RHP Matt Shoemaker (mild left oblique strain) played soft catch for the first time since being injured Sept. 15. Manager Mike Scioscia is optimistic that Shoemaker will be ready to pitch in the postseason but called the possibility of him pitching in another regular-season game remote. ... LF Josh Hamilton (sore right side) took swings off a batting tee, and the Angels haven't given up hope of him appearing in a game before the end of the regular season, possibly as early as Wednesday. He hasn't played in a game since Sept. 16. ... Angels 2B Howie Kendrick, who strained his left hamstring Sunday, did not play Monday.
[© 2014 Thomson Reuters. All rights reserved.]
Copyright 2014 Reuters. All rights reserved. This material may not be published, broadcast, rewritten or redistributed.