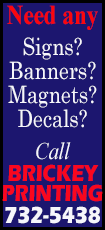 The Blue Jays pounded out 16 hits -- including three home runs and a bases-loaded triple -- to defeat the Seattle Marines 14-4 in the opener of a four-game series.

"You try to do that every night, but it's not that easy," Blue Jays manager John Gibbons said.

The Mariners (83-73) took their third loss in a row and fell two games behind the Royals in the race for the second American League wild card. The Oakland A's lead Kansas City by one game for the first wild card.

Toronto left-hander J.A. Happ pitched seven innings and Danny Valencia drove in three runs with a first-inning triple for the Blue Jays, who scored only 18 runs on their trip to Baltimore and New York.

The Blue Jays (79-77) got homers from right fielder Jose Bautista, left fielder Kevin Pillar and center fielder Anthony Gose.

Toronto chased Mariners left-hander James Paxton (6-4) in a five-run third. Paxton, who is from Ladner, British Columbia, allowed seven hits, six walks and nine runs (eight earned) in 2 2/3 innings in his first major league start in Canada.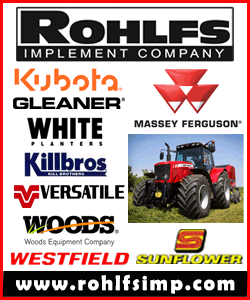 "I just didn't have a good feel for it tonight," Paxton said. "I felt like I was all over the place. When I was in the strike zone, it was the heart of the plate and they were hitting the ball hard. I think I probably just wanted it a bit too much. My stuff didn't feel great tonight. I didn't have a good feel for anything."

Gibbons said, "I thought we had a really good approach at the plate and made Paxton work. We got some big hits. We haven't had a laugher in a good while. I can't remember the last time. Then Happ wiggled his way out of (trouble) early on, which is big."

Happ (10-11) became the fifth Blue Jays starter to reach double digits in wins this season. He allowed eight hits, including a home run by third baseman Kyle Seager, and two runs.

The Blue Jays have five starters with at least 10 victories in one season for the first time. It is the third time they had five pitchers with at least 10 wins when relievers are included.

"It feels good to go out and get deeper in the game and accomplish some of the goals that I kind of felt I could do and wanted to have the opportunity to do," Happ said. "I haven't taken a lot of time to reflect on the year, but I just want to just keep going out and kind of keep us in the game for the most part."

Pillar hit his first homer of the season, a two-run blast in the sixth against left-hander Lucas Luetge.

Gose hit his second homer of the year after entering the game in the seventh. His blast came against right-hander Danny Farquhar.

Blue Jays reliever Kendall Graveman gave up a run in the eighth, and Mariners right fielder Chris Denorfia hit his third homer of the season in the ninth against left-hander Sean Nolin.

Paxton was a first-round pick by the Blue Jays in the 2009 draft. The sides could not reach a deal, and Paxton was picked in the fourth round of the 2010 draft by the Mariners.

[to top of second column]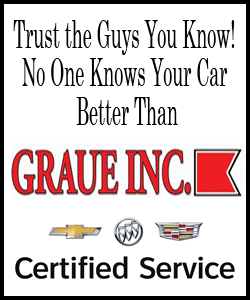 "I think he was probably a little bit too amped up," Mariners manager Lloyd McClendon said of Paxton's outing Monday. "He was just too charged up. He couldn't control his strike zone and worked behind in the count a little bit too much. It's a learning experience."
The Blue Jays led 4-1 after the first inning.

Seattle scored in the top of the first on a leadoff infield single by center fielder Austin Jackson and a one-out double by second baseman Robinson Cano.

The Blue Jays scored four in the bottom of the inning, three on a triple by Valencia, who scored on a two-out single by second baseman Steve Tolleson.

Valencia's triple cleared the bases after right fielder Bautista singled with one out and designated hitter Edwin Encarnacion and catcher Dioner Navarro walked. Valencia was initially called out at third, but the Blue Jays won a challenge, and the call was reversed.

The Blue Jays stretched their lead to 9-1 in a five-run third started by Valencia's double. First baseman John Mayberry and Pillar walked. Shortstop Jose Reyes singled in a run on a ball deflected by third baseman Seager. Bautista walked to score a run.

After right-hander Brandon Maurer replaced Paxton, a passed ball scored Pillar. Encarnacion scored two runs on a single deflected by Seager.

The Blue Jays scored an unearned run in the fourth on singles by Tolleson and center fielder Dalton Pompey and a throwing error by shortstop Chris Taylor.

Bautista hit his 35th homer of the season against Tom Wilhelmsen in the fifth.

NOTES: Mariners RHP Chris Young, who struggled in his last outing, will not make his scheduled start Thursday in Toronto. "I think he's probably out of gas from a starting standpoint," Mariners manager Lloyd McClendon said. A replacement was not named. ... Blue Jays DH Adam Lind (sore back) did not play for the third game in a row, as the Mariners started a left-hander. Lind could be ready to start Tuesday. ... With RHP Marcus Stroman missing his scheduled start Thursday while serving a five-day suspension, the Blue Jays will piece together the game with relievers, possibly opening with rookie LHP Daniel Norris for two or three innings. ... Seattle RHP Felix Hernandez (14-5, 2.07 ERA) will start Tuesday against Toronto RHP R.A. Dickey (13-12, 3.82 ERA).
[© 2014 Thomson Reuters. All rights reserved.]
Copyright 2014 Reuters. All rights reserved. This material may not be published, broadcast, rewritten or redistributed.