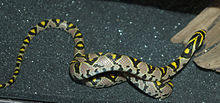 New snakes in Logan County?
Could be, but probably harmless

Send a link to a friend Share
[September 25, 2014] LINCOLN - This week in Girard, utility workers reported to flaggers working at the site of new railway tracks that they saw snakes come out of a railcar. A snake was found in Girard and killed on Monday, and then sent to Blackburn College for identification.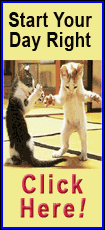 The rail cars have been bringing in ballast and rock for the new rail line. Halvertson Construction has been conducting the project, which also has track work taking place in Logan County.

The materials the company has been using have been brought up from southern Missouri, where there are rattle snakes.

Concern for public safety caused the company to contact emergency officials.

Logan County Emergency Management director, Dan Fulscher said he had been contacted about the concern on Monday night at 9 p.m.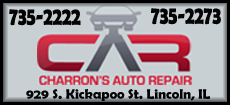 The flashlights came out and there has been a thorough inspection of the Lincoln area where there has been rail construction going on, and nothing was found.

On Tuesday morning, September 24th, Fulscher learned that the snake killed in Girard has been identified as a rat snake. It is not a rattle snake and if there are other snakes, they are probably rat snakes as well.

According to Wikipedia http://en.wikipedia.org/wiki/Rat_snake
Rat snakes are docile, eat rodents and pose not threat to humans.

[to top of second column]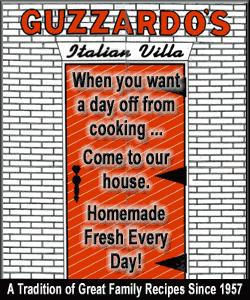 However, to be safe, he has in contact with medical and response agencies. Abraham Lincoln Memorial Hospital Emergency Room, the Logan County Paramedics Association, 911 Dispatch, EMA and the Lincoln Police Department are all on alert.

Fulscher complimented construction company officials for their response, "Halvertson has bent over backward to make sure people are protected."
[Jan Youngquist]