Consumers encouraged to "Shop Illinois Saturday" Oct. 4, 2014

Send a link to a friend Share
[September 26, 2014] SPRINGFIELD, Ill. – Illinois Main Street and the Illinois Department of Agriculture (IDOA) are challenging residents to "Shop Illinois Saturday" on Oct. 4, 2014 by devoting a portion of their budget to purchasing Illinois-made products.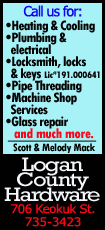 "I encourage all Illinoisans to do what good neighbors do – support their communities," Governor Pat Quinn said. "Buying goods and services locally makes good sense and helps support the small businesses that are the backbone of our economy. On October 4 let's shop locally, and then every day thereafter let's continue to support our Illinois businesses."

The "Shop Illinois Saturday" initiative is part of IDOA's current Illinois Products Program. It expands the program by partnering with six Illinois Main Street Communities – Springfield, Carbondale, Alton, Genoa, Pontiac and Canton – to promote the Buy Illinois Challenge.
The Buy Illinois Challenge is an effort to boost Illinois' economy and generate consumer and business awareness of Illinois-made products. The challenge encourages every Illinois household to take a pledge to dedicate $10 of their existing, weekly budget to the purchase of Illinois products. Although the department typically works specifically with Illinois food companies and agribusinesses, this promotion will allow Main Street community directors the opportunity to recruit other types of locally-owned businesses to get involved.

Participating Illinois businesses will be listed on a new website, www.buyillinoischallenge.com. Consumers who "Shop Illinois Saturday" at any of these participating locations will qualify to receive special discounts.

"The goal is to drive consumers to the new web page so they can learn about local businesses and take advantage of the special deals on Illinois-made products offered in each of the six Main Street communities," Agriculture Director Bob Flider said. "We also hope this program will continue to expand to include more Illinois communities and businesses in the future."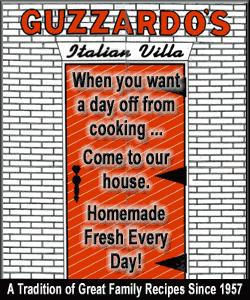 If every Illinois household dedicated just $10 of its existing, weekly grocery budget towards the purchase of Illinois food products, the department concludes more than $2.4 billion a year would be re-invested in the Illinois economy, helping to revitalize both rural and urban communities.

"We are thrilled to be partnering with the Illinois Department of Agriculture on the Buy Illinois Challenge," Christina Rogers, Illinois Main Street Coordinator for the Department of Commerce and Economic Opportunity, said. "This is a great opportunity not only to promote and drive business into our Main Street Communities, but also to encourage people to think locally first in their purchases to keep more money in the Illinois economy, expand employment and nurture a sense of community."

Accepting the challenge is simple and would support thousands of jobs in the farming and food industries. Residents just need to go online to www.buyillinoischallenge.com and take the "Buy Illinois Pledge."
[Illinois Department of Agriculture]