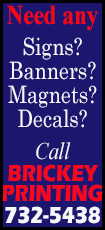 The undefeated, Class 5a State Champions were everything Lincoln High School Coach Andy McDonald expected. And more.
"They're a great team," McDonald said after the Railers lost in a lopsided 67-6 game Friday. "We told the guys that to compete with teams like that you have to put in an awful lot of work in the off season."
SHG was dominant in every phase of the game, so much so the referees started the running clock (the definitive sign of a blow-out) with more than four minutes left in the first half.
Still, McDonald said there are parts of the game he was happy with.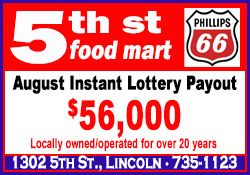 "We basically told the guys "We're not going to gauge this game on the scoreboard'," the coach added. "It's going to be our effort on every play."
It took until the third quarter, when Lincoln was trailing 53-0, but that effort finally turned into six points.
Junior defensive back Zach Podunajec undercut a pass in front of the SHG bench, and scampered to within feet of the goal line.
"They had one guy coming out to the flat, and I saw him," Podunajec recounted after the game. "I saw we were rushing the quarterback. (The receiver) kinda came out deep. The quarterback just lobbed it up there, and I just went in and got it."
Two plays later, senior running back Brent Metelko burst through the SHG line and into the end zone.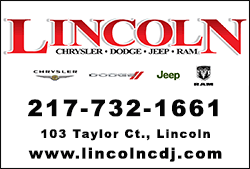 Coach McDonald said that was the kind of series the Railer coaches have been waiting for.
"You keep your head up, you keep playing, and good things can happen," McDonald said.
Unfortunately, by then, too many good things had happened for the Cyclones that Lincoln was playing against the back-ups for the SHG back-ups.
"Our practices are very intense," Sacred Heart Griffin Head Coach Ken Leonard said after his team's latest victory. "We try to make (our players) make mistakes so that we don't (make them in the game)."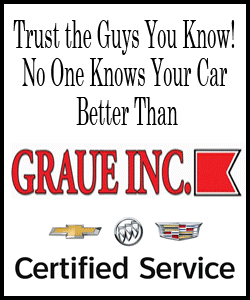 SHG moves to 5-0 on the season, The Railsplitters fall to 0-5.
But the junior Podunajec said the mighty green are not moping around, despite the lopsided score.
"We had fun playing them. We're not really hanging our heads," Podunajec said. "It was just fun to go out a play a state champion."
Even Coach McDonald, who has challenged his team this season to be more physical, said you cannot hang you head in losing to a team that had its only loss at the hands of another state champion. (The Rochester Rockets handed SHG a loss last year, and then went on to win the 4a State Championship.)
"They're just so good," McDonald acknowledged. "They've got some big, strong, fast kids that fly to the ball defensively. And they are very efficient offensively."
Sacred Heart Griffin's Leonard echoed that thought. Leonard said Lincoln can hold its head high, knowing that the Central State Eight is the toughest football conference in all of Illinois.
"I don't know how many, if any, conferences had two state champs in one year," Leonard said of last year's state titles at SHG and Rochester. "I think this conference is really, really, really good. And, unfortunately right now, Lincoln is down a little bit."
The games do not get any easier next week for either team.
SHG will host Chatham Glenwood, and the Railers will travel to Rochester.