Lincoln Mayor Keith Snyder elected to IML Board of Directors
Send a link to a friend Share
[September 27, 2014] SPRINGFIELD - This past week in Chicago, the Illinois Municipal League held its 101st Annual Conference. Over 1,500 mayors, councilmembers, and local officials attended for education on new laws and responsibilities for municipalities, in-depth working sessions, and election of new officers to lead the IML's 1,120 member municipalities.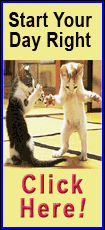 On Saturday, September 20, 2014, the IML membership elected 36 Vice Presidents to take a leadership role within the organization. Lincoln Mayor Keith Snyder was elected to serve as one of those Vice Presidents.

The Illinois Municipal League is Illinois' statewide lobbying and educational organization whose special interest is the people. Through the IML municipalities have a powerful resource and strong voice in Springfield. IML's mission is to keep decision making local. Its active Board directs and carries out that mission for the organization.

"Being a strong voice for Lincoln within the Municipal League is truly a blessing for me and the citizens who elected me," Snyder said. "I enjoy the interaction that IML Board service allows me to have with elected municipal officials all across Illinois. By sharing experiences and knowledge with each other, all of our communities benefit through the delivery of more effective, efficient, and innovative services to our residents."
About the Illinois Municipal League
The Illinois Municipal League was founded in 1913 and has worked continuously for the benefit of municipalities. The Illinois Municipal League is a not-for-profit, non-political association of 1,120 municipalities in the State of Illinois. The League's mission is to articulate, defend, maintain, and promote the interests and concerns of Illinois communities. The governing board is comprised of chief elected officials of member municipalities.
Provides a formal voice for Illinois municipalities in matters involving common interests
Promotes competence and integrity in administration of municipal government.
Provides municipal officials knowledge and experience to best administer their duties.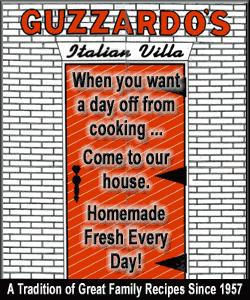 Provides direct informational mailings such as the Illinois Municipal Review monthly magazine; Legislative Bulletin published during the General Assembly session; Legal Bulletin published bi-monthly and sent to all municipal attorneys.
Provides publications: the Illinois Municipal Handbook, Illinois Municipal Directory, Zoning Handbook.
Educates members via conferences, road shows, and other educational meetings.
Provides other member services, including the IML Risk Management Association, and staff resources.
Member Municipalities Population: 10,716,575
IML Members are 96.3% of Total Municipal Population
IML largest member: Chicago, population: 2,695,598
IML smallest member: Wenonah (Montgomery County) population: 37
[Text received; IML via Mayor Keith Snyder]