Mount Pulaski Homecoming holds court with volleyball rival Hartsburg-Emden
Send a link to a friend Share
[September 27, 2014] MOUNT PULASKI - Mount Pulaski High School switched things up a bit this year and decided to hold homecoming in the fall, like other schools do that have football. The change, however, did not serve the Mount Pulaski volleyball team well. The Hartsburg-Emden Stags stormed the court in Mount Pulaski Thursday evening and easily handed the Lady Toppers 25-13 and 25-19 losses.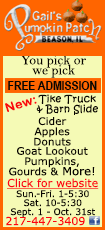 The Lady Toppers had that "deer in the headlights look," from the get-go, according to Coach Donna Dulle. There were few shining moments by the Lady Toppers in game one for sure. A kill here and a kill there by Maddy Davis and Whitney Nichols was it. The rest was all a flawless display by Hartsburg-Emden of how to play volleyball.

While the Stags lack the height that Mount Pulaski boasts, this team more than makes up for it in their athleticism. These girls can jump like deer.

Game two started off well for Mount Pulaski as Davis led the brief charge with a commanding kill followed by two more to give the Lady Toppers an early 4-3 edge. That's where the charge ended. Lexi Strange came back with a monster kill of her own to tie it at 4-4.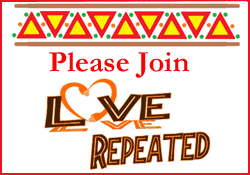 Whitney Nichols was not about to let Mount Pulaski lay down and die and followed with her take that in your face kill for a 5-5 tie. The Stags were not shaken up in the least and maintained their composure and just played the game. Hartsburg-Emden jumped out to a 12-8 lead.

Although Nichols tried to keep Mount Pulaski's hope alive with her never give up attitude. Sadly for the Lady Toppers on this homecoming night the Stags lead quickly widened to 19-12 as Kaylee Beekman and Lexi Strange took over the court.

In the end, no blood was shed, but the Stags could boast a 25-19 win. Basically, Beekman and Strange annihilated the Lady Toppers with 14 and nine kills respectively. It's worth mentioning they are both juniors, so if you missed this match-up this year, you might want to make a point to catch it next year.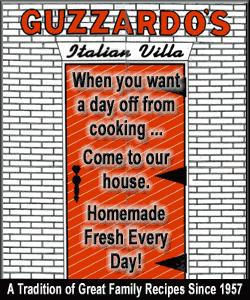 Senior Arriana Hoerbert added six kills for the Stags. Over on the Mount Pulaski side Davis had nine kills while Nichols tallied six kills. Lilly Pickett added two kills for Mount Pulaski. Pickett and Davis are the "six foot plus" juniors for Mount Pulaski.

Hartsburg-Emden's record improves to 9-2 while Mount Pulaski, fresh off winning the Mount Pulaski Fall Festival tournament, falls to a still respectable 10-2 on the season. Next up for Mount Pulaski is another always exciting match-up, Springfield Lutheran. That game is next Tuesday at 6:15 p.m. in Mount Pulaski.

Homecoming activities, which included dress-up days and a student body cookout, will wrap-up with a dance Saturday night at the school's cafeteria at 8 p.m.
[Teena Lowery]