LCHS presents "You Can't Take it With You" this weekend

Send a link to a friend Share
[September 29, 2014] LINCOLN - LINCOLN – The Lincoln Community High School Theatre Department will present the Pulitzer prize-winning comedy, You Can't Take It With You, by George S. Kaufman and Moss Hart, opening Friday, October 3rd at 7 p.m. in the LCHS Auditorium.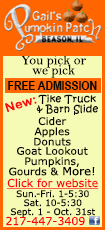 Additional performances will be held at 7 p.m. on Saturday, October 4th at 7 p.m., and at 2 p.m. on Sunday, October 5th. Admission will be charged at the door.

You Can't Take It With You has been a perennial favorite for more than 70 years. Set during the Great Depression, the play tells the story of two very different families: the Kirby family which believes in rules, hard work, and sacrifice of "self" for economic security and status, and the delightfully "alternative" Sycamore family which operates more like a commune for friends and relatives who want a place to express themselves and love each other.

When the young Tony Kirby falls in love with Alice Sycamore, the two families are forced to debate their conflicting values.

Over 45 students are involved with this production, directed by Wyatt Phillis and Jennifer Keith. Junior Lena Stapleton plays Penny Sycamore; junior Zac McCray is Grandpa Martin Vanderhof; junior McKenzie Landers as Alice Sycamore; freshman Justin Woods as Tony Kirby Jr.; senior Elijah Chapman as Anthony Kirby; sophomore Abby Funk as Essie Carmichael; junior Colton Clark as Boris Kolenkov; junior Ryan Crawley as Paul Sycamore; freshman Noah Henry as Ed Carmichael; junior Logan Keysear as Mr. DePinna; freshman Zak Luken as Donald; junior Rachel Meador as Rheba; freshman Ethan Keller as Henderson; sophomore Claire Conrady as Miriam Kirby; senior Bailey Mitchell as The Grand Duchess Olga Katrina; sophomore Isabelle Robbins as Gay Wellington; and sophomore Shelbi Fisher and freshman Lexi Taylor as government officials.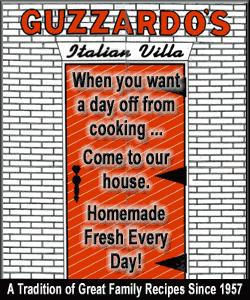 The crew is led by two student assistant directors: junior Rebekah Harpin and sophomore Belle Smith. Other crew members include: Alyssa Harpin, Cassie Harpin, Brittany Smith, Cassie Warfel, Erin Gowin, Lydia Spellman, Nathan Long, Macie Rankin, Ashlan Broom, Kendall Coffey, Alissa Harvey, Tristen Karrick, Genesis Reddix, Carrissa Richmond, Taerynn Sablotny, Seth Smith, Alyxandria Spencer, Collin Thomas, Keeley Vermeire, Cassie Warfel among others.
[Jennifer Keith, LCHS English Department/Technology Coordrinator]