Governor Quinn Announces $5.8 Million for Construction Projects in Central Illinois
Includes work to I-55 at Broadwell

Send a link to a friend Share
[September 29, 2014] LINCOLN - BLOOMINGTON – Governor Pat Quinn has announced capital investments of more than $5.8 million for construction projects in Central Illinois. The investments, funded by the Governor's Illinois Jobs Now! construction program, are part of Governor Quinn's agenda to create jobs and drive Illinois' economy forward.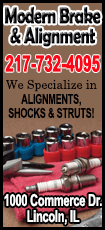 The announcement followss news that the Illinois unemployment rate hit a six-year low in August when it fell to 6.7 percent. This is the lowest rate since August 2008 and a continuation of an uninterrupted drop in the state jobless rate that began in late 2013. The number of people employed in Illinois remains above six million, continuing a 2014 trend that has seen more people working in this state than at any time since early 2009.
"More people are working in Illinois, and these infrastructure projects keep them working while making travel safer and easier for the public," Governor Quinn said. "Illinois is well along the road to recovery, and work on these roads in central Illinois will help maintain infrastructure that keeps our economy moving."


The projects will be managed by the Illinois Department of Transportation.

McLean County

Illinois Route 9 will receive 1.48 miles of milling and resurfacing from Royal Pointe Drive to east of Towanda Barnes Road in Bloomington for $2,091,933 by Rowe Construction of Bloomington.

Logan and Sangamon Counties

I-55 will receive resurfacing at three locations including the Williamsville overhead southbound lanes, the Broadwell overhead southbound lanes and the southbound and northbound lanes of the I-55 Business Loop for $719,309 by Illinois Valley Paving of Springfield.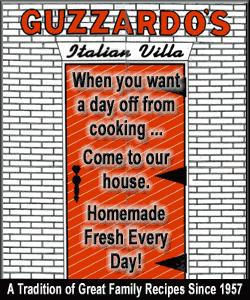 Stark and Peoria Counties

Illinois Route 91 will receive 4.64 miles of resurfacing from Stark-Speer Road to Illinois Route 90 in Princeville for $1,695,061 by R. A. Cullinan & Son of Tremont.

Stark, Peoria, Knox and Fulton Counties

Pavement markings will be replaced as needed in Stark, Peoria, Knox and Fulton Counties for $1,379,270 by A.C. Pavement Striping Co. of Elgin.

The projects are part of Governor Quinn's $31 billion Illinois Jobs Now! program, which will support more than 439,000 jobs over six years. Illinois Jobs Now! is the largest construction program in Illinois history, and is one of the largest construction programs in the nation.
[From the office of Illinois State Governor Pat Quinn]