Pearl Harbor remembered at Lincoln Heritage Museum, Lincoln, Illinois

Send a link to a friend Share
[December 09, 2015] LINCOLN - The atrium of the Lincoln Heritage Museum at Lincoln College was the space for a gathering of the public on Monday recognizing the 74th anniversary of the attack on Pearl Harbor that took place December 7, 1941. The surprise attack on Pearl Harbor, which President Franklin Roosevelt described as "a day that will live in infamy," drew the United States into the storm of World War II.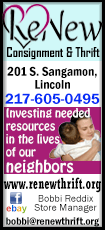 The attack resulted in the deaths of over 2,300 United States service members and the destruction of much of the Pacific fleet of the United States Navy and aircraft of the Army Air Corps, forerunner to the Air Force.

Lincoln American Legion Post 263 Honor Guard under the leadership of Commander Bob Sullivan led the ceremony as they paraded the colors into the atrium.

Lincoln College Professor of Vocal Music Laurie Lewis sang the National Anthem. Her voice echoed throughout the atrium creating a stirring effect.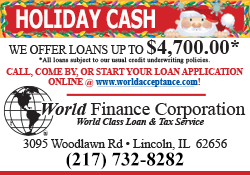 Lincoln Heritage Museum Director Tom McLaughlin welcomed those attending and introduced Lincoln College President David Gerlach.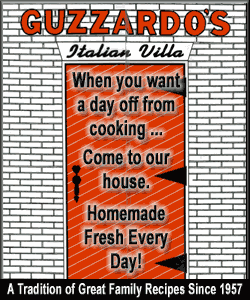 Dr. Gerlach reflected on the devastation that was caused by the attack and subsequent declaration of war by the United States against Japan. He mentioned that he had a tie to the war. His grandparents Albert and Margaret Gerlach of New Jersey were members of the Civil Defense forces during the war. Dr. Gerlach brought their helmets and arm bands that are now valued family heirlooms.

Lincoln College Jazz Studies trumpet student Allie Miller closed the ceremony by playing Taps. Miller stood on the second floor balcony of the Lincoln Heritage Museum. The sweet notes of her trumpet echoed throughout the atrium, an evocative conclusion to the solemn event.

[Curt Fox]