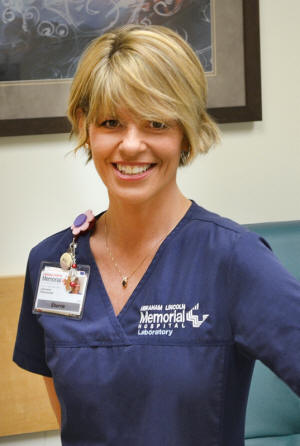 Sherrie Carlin Named 2015 ALMH Employee of the Year

Send a link to a friend Share
[December 11, 2015] LINCOLN - Sherrie Carlin of Chestnut has been named the 2015 Employee of the Year at Abraham Lincoln Memorial Hospital in Lincoln. ALMH president and CEO Dolan Dalpoas presented the award to Carlin at the ALMH Holiday and Award Celebration on December 4, 2015 held at the Knights of Columbus in Lincoln. She was selected by her peers from the 2015 employees of the month to receive the honor.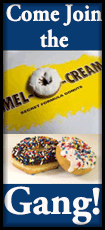 Carlin works as a lead phlebotomist in the ALMH laboratory department. Her caring and professional approach is what caught the attention of her nominator and the co-workers who gave her the honor. She was named the January 2015 Employee of the Month after being nominated by a co-worker who recognized Sherrie's constant smile and the great appreciation her patients have for her attitude.

"'Where's Sherrie?' is something that we hear often. The patients really love her," said the anonymous co-worker.



"I like helping people and working in a small community. And my co-workers are great," said Carlin.

Carlin has worked for ALMH for over 8 years. She chose her career in phlebotomy after a positive experience with the American Red Cross.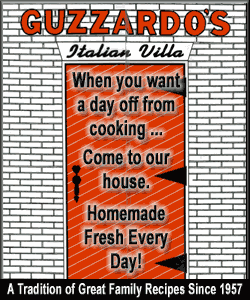 The other Employees of the Month in 2015 were: Tracy Curry (Radiology), Penny Tutter (Case Management), Jade Dean (Acute Care), Seth Bramwell (Dietary), Paula Snodgrass (Cardiopulmonary), Jennifer Glascock (Surgery), Sasha Bruns (Medical Records), Jeff Neal (Sterile Processing), Diane Powers (Patient Access), Roberta Runyon (Patient Accounts) and Terri Jean (Radiology).

ALMH is a 25-bed critical access hospital located at 200 Stahlhut Drive in Lincoln, Illinois and is an affiliate of Memorial Health System. For more information about ALMH, visit ALMH.org.
[Angela Stoltzenburg, ALMH]